It was not a beer festival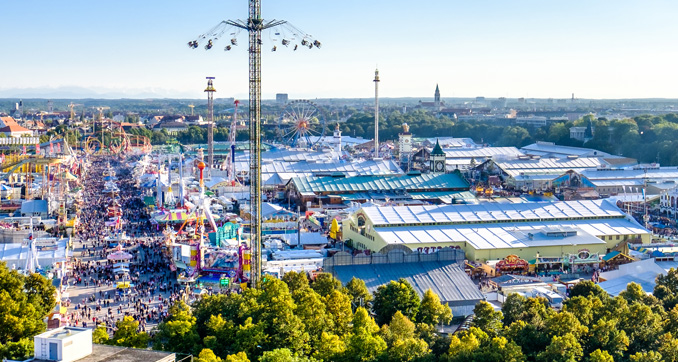 Oktoberfest was not intended as a beer festival from the outset. The festival, which was held to celebrate the royal wedding in 1810, continued year after year, and it was a local festival in which various events were held, such as horse racing, circus and agricultural exhibitions. It was not until 1818 that beer first appeared at the festival. In 1880, Munich Government officially allowed the sale of beer. From then, Oktoberfest gradually solidified its identity as a beer festival, and today, it has firmly established itself as the world's best beer festival held every year from the first Saturday after September 15 till the first Sunday of October.
No 500cc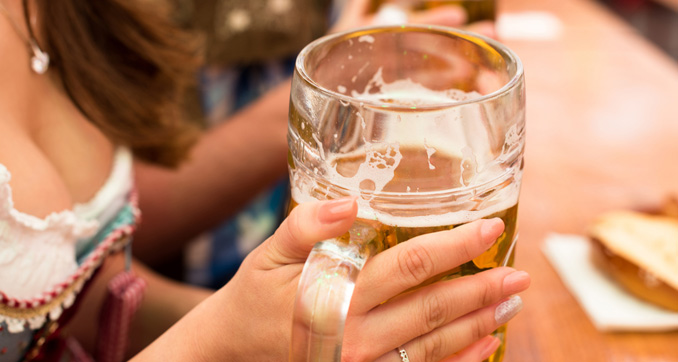 If you order a glass of beer at the Oktoberfest, you will get beer in a huge mug. This is a 1L beer mug, Maßkrug, and is like a symbol of Oktoberfest. Until the second half of the 19th century, it was made of ceramic, and to prevent cheating on its capacity, it was changed to glass that is used now.
If you get hyped up by the festival and feel as if you get drunk sooner than usual, it's not just an illusion. The beer, brewed exclusively for the festival, is stronger than ordinary beer. So take care not to get too excited and overdrink yourself!
If you want more fun, wear traditional clothes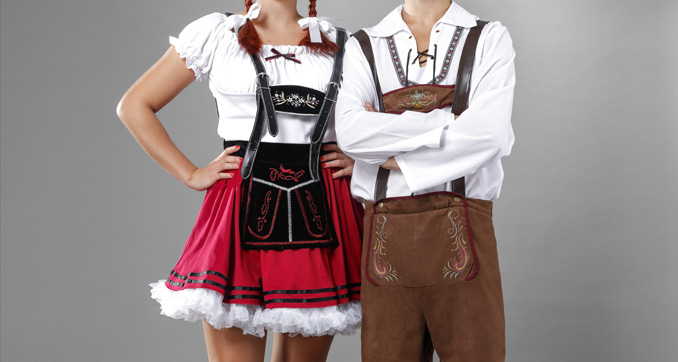 The dress code of Oktoberfest is the traditional clothes of Bavaria. Men wear shirts and breeches called 'lederhosen,' and women wear a skirt with an apron called 'dirndl.' Travelers can buy disposable costumes near the station and wear them. If you want to really get into the theme, you can buy casual traditional clothes with a modern and refined design at a local department store.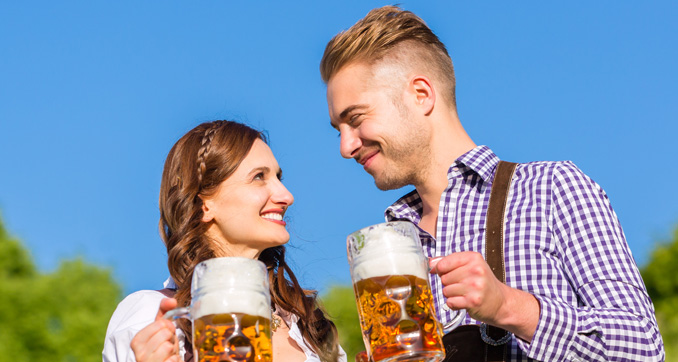 As with any festival involving beer, this festival is always good for making new acquaintances and possible love interests. Here is a very useful tip for you. Remember the direction of the ribbon tied to the dirndl of women. If the ribbon is tied to the right side of women, they are married, and if it is tied to the left side, they are single.
A beer party in a huge tent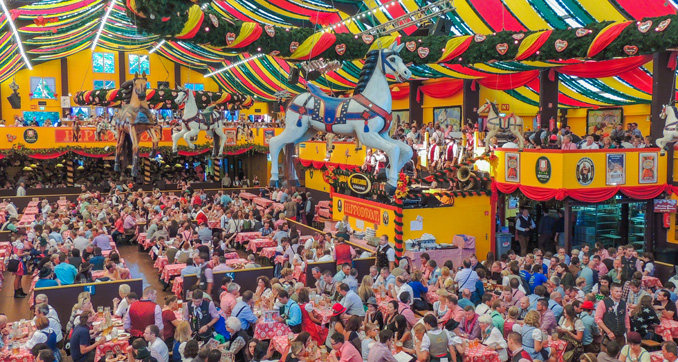 At Oktoberfest, you will find big tents that can accommodate up to 10,000 people. It is a special space in which you can listen to exciting traditional German music and mingle with others. To be seated in the tent, you must make a reservation in advance on the website. Every tent has different music and a different dress code, so be sure to check it carefully before making a reservation. Of course, there are seats for people without reservations outside the tent. So even if you failed to make a reservation, don't worry.
Tips to becoming a professional Oktoberfester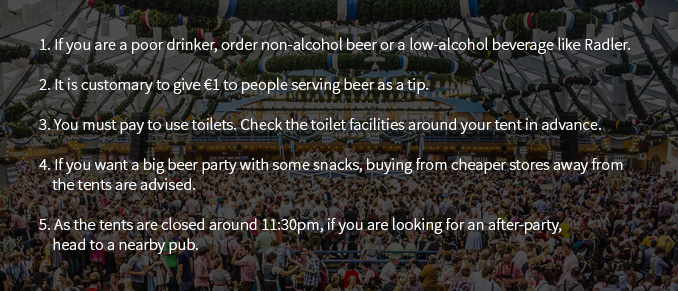 Oktoberfest 2018 is from September 22 to October 7.
Early birds begin to prepare to participate in the festival in May, but it is never too late. You can book a hotel in a nearby city located a 20-30 minutes' train ride away, so you can take a train to Munich, and enjoy the festival until late in the evening. This fall, shout "Prosit!" at Munich, the city of beer!