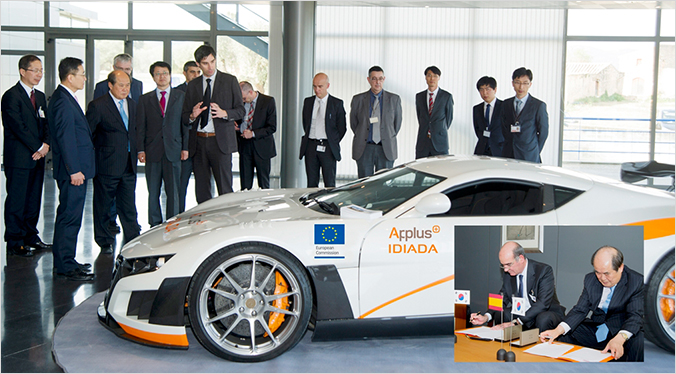 On April 1, Nexen Tire signed an MOU for a strategic partnership with IDIADA, the world-renowned Spanish automotive testing institute.
IDIADA is an automotive certification agency authorized by the EU for automotive development projects. It has a wealth of experience in vehicle evaluation with a well-established infrastructure and professional test drivers.
Located 70km southwest of Barcelona, Spain, IDIDA PG (proving ground) is one of the world's largest and is built on a site measuring approximately 3.9 million ㎡, complete with various test driving roads.
"The MOU with IDIADA enables us to enhance our R&D capabilities through technical collaboration and tire testing," declared Nexen CEO Hyun-bong Lee. "This will become the foundation for us to enter the premium OE tire market in Europe."
Under the MOU, Nexen and IDIADA will reinforce strategic cooperation for vehicle instrumentation, international laws and certification, with detailed analysis of premium vehicles and the establishment of advanced analytic models. It is also expected to contribute to Nexen winning global OE tire projects early and learning evaluation technology from the advanced test institute, thereby strengthening its capabilities.