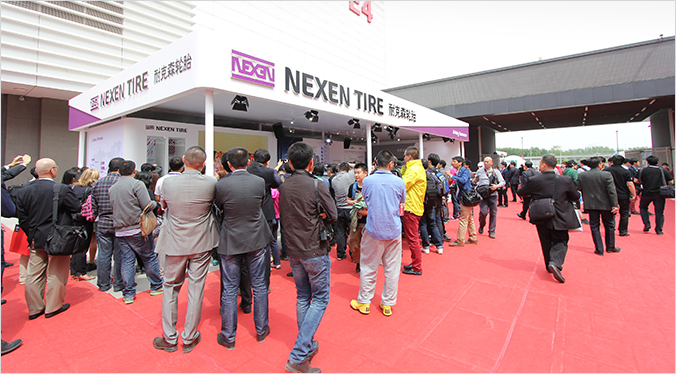 Auto China 2014, the largest motor show in China, was held in Beijing from April 20 to 29 for 10 days with many global automotive giants around the world taking part, including Nexen Tire. The largest Chinese motor show welcomed as many as 600,000 participants from 18 countries across the world. What was Nexen Tire's role?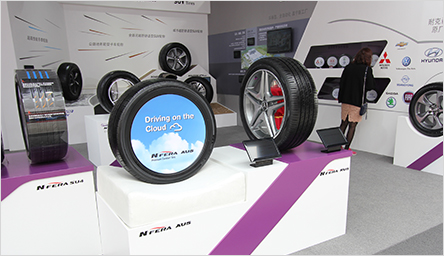 On the press day, April 20, the tire maker held a presentation in front of the world's media, where it introduced its new N'FERA AU5 premium tire for mid-and large sedans, and its N'FERA RU5 premium SUV tire. Both tires made a big impression on international buyers, with the N'FERA RU5 seen as a tire optimized for long distance driving with comfort, and the N'FERA AU5 seen as a tire offering improved mileage performance.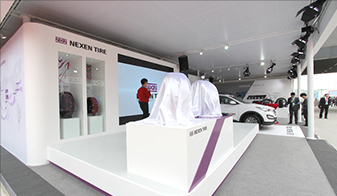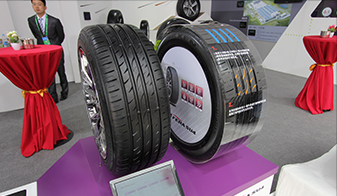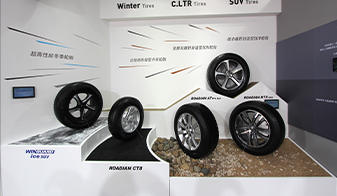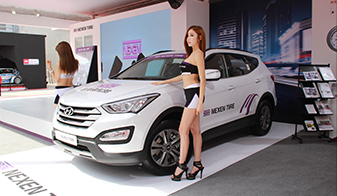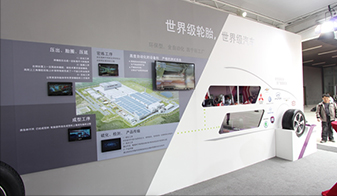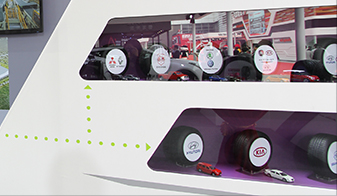 Nexen Tire made it sure it was able to showcase its 21 products effectively by organizing its display into four exhibition zones, including a new release zone, SUV zone and OE zone. The Concept Tire Zone demonstrated Nexen's advanced technology with conceptual tires, run-flat tires and sealant tires, while the New Release Zone presented ROADIAN HTX and ROADIAN AT PRO, two SUV tires released in Korea last February. The OE Zone impressed visitors with a Hyundai Santa Fe fitted with the Nexen N8000, a Nexen OE tire fitted to several Hyundai and Kia models.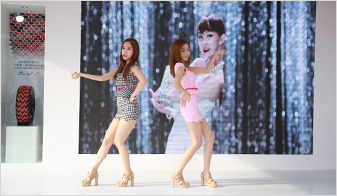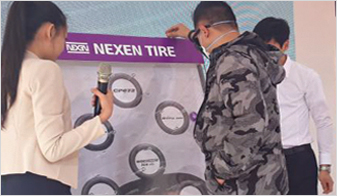 Auto China 2014 was a chance for Nexen to not only exhibit its tire products, but also stage various other events, such as a stunning B-boy performance, a K-Pop cover dance, a photo booth, and a pinball contest and quiz. The audience was wowed by the K-pop dance performances. Nexen Tire's racing models certainly know to win a crowd!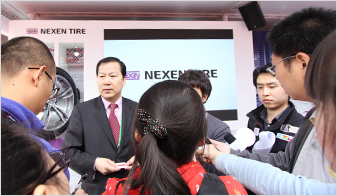 Park Gang-cheol, Chinese operation manager of Nexen Tire, said, "Auto China 2014 is the starting point for Nexen's promotion of its advanced technology and high quality products in the Chinese market, the largest in Asia and second largest automotive market in the world." Nexen is gearing up to realize this goal as early as possible.