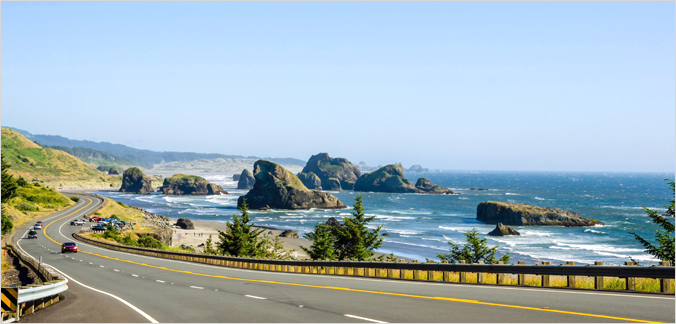 Many drivers worry about long distance driving. When you have to drive a long way to get to your summer destination, you may be both extremely excited and also weighed down by all the things you need to prepare.
Let's explore what you need to check regarding your car before you hit the road this summer.
Battery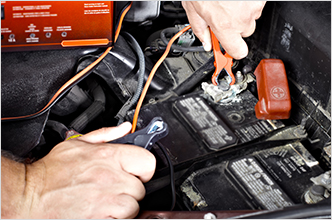 Summer means getting away from it all. And that means driving long distances. When the engine overheats, the battery may have a problem. On a sweltering summer's day, the battery liquid may evaporate faster, deteriorating the battery's ability to recharge and discharge power. Using air conditioning and other cooling systems such as ventilating the seats runs the battery out faster. Check the battery carefully before you set off if you don't want to run into troubles along the way.
Engine oil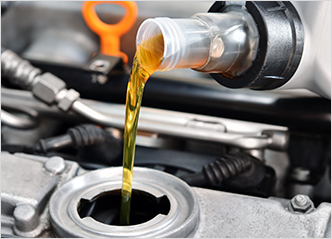 Engine oil prevents abrasion as a lubricant by forming thin film between the internal wall of the cylinder (where the pistons reciprocate) and the surface of the piston (the part generating rotational power). It is important to stop the car and check whether there are any drops of black liquid beneath your car (oil leakage). Check where the oil comes up to on the dipstick to see when you need to fill it up. Engines, like people, need fuel to stay healthy and keep going. Keep your engine purring nicely by making sure it has enough oil.
Coolant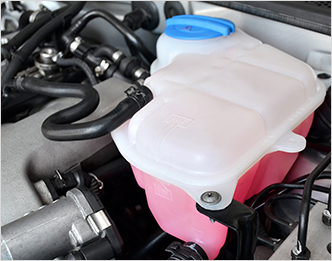 Summer is the season of mellow fruitfulness. Don't let it also be a season for overheating engines!
Make sure your car has enough coolant. Check the gauge to make sure it indicates somewhere between F and L, and if not, fill it before hitting the road.
Pro Tip. If you find you're running short of coolant while driving and there's none immediately available, you can use water instead, particularly distilled water or tap water. If you use water that contains iron, zinc and minerals, it can cause rust, especially on the radiator and water pump.
Tires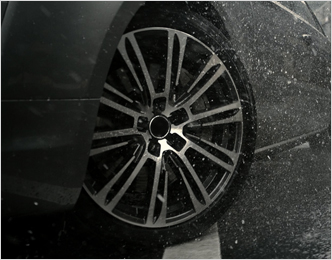 Having the right air pressure in the tires is critical to ensuring your car can still handle well when the inevitable heavy downpours come.
Ensure that the tread are of your tire is not overly worn because this is what drains the water on wet roads. Too much abrasion will cause the tire to suffer deteriorated drainage performance, and may lead to hydroplaning, which is where the car is out of your control. If your car is fitted with Nexen Tire, you can drive confidently, safe in the knowledge your car's fitted with tires that have strong performance, particularly in the wet.
Tires need to be kept at the proper air pressure to exert adequate traction and braking power on the road. Slamming on the brakes in a car at speed, particularly on a wet road, will be more effective when the tires are inflated to the correct air pressure. If you drive to an off-road campsite, fit your car with off-road tires to make sure you can drive safely and powerfully off-road and thus enjoy your summer vacation to the fullest.
We have talked a little about some great tips for car maintenance on your summer vacation. Make sure you follow our suggestions to make sure your summer vacation is stress-free. Hope you have a great vacation!