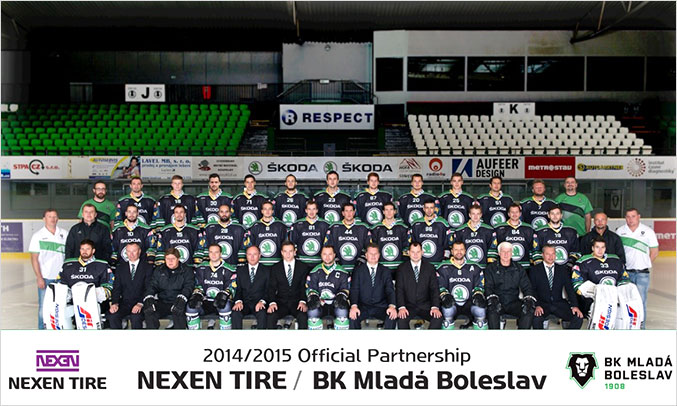 NEXEN TIRE signed an official sponsorship deal for 2 years with BK Mlada Boleslav, an ice hockey team in the Czech Republic. The deal starts in September 2014 and runs for two seasons (2014/2015 and 2015/2016), as part of NEXEN TIRE's region-specific marketing strategy designed to raise brand recognition in the Czech Republic.
Ice hockey is one of the most popular sports in the Czech Republic and BK Mlada Boleslav is a team that has remained strong in Extraliga, one of the world's top 10 ice hockey leagues, with a history dating back to 1908. The sponsorship deal will see NEXEN TIRE expose its brand name via stands, fences and benches in the ice rink whenever the team plays at home, as well as featuring prominently on the helmets and uniforms of players.

NEXEN TIRE announced the construction project for a new plant in the Czech Republic targeting the European market in June and held a ceremony for the signing of the investment contract with the government. In addition to its sponsorship of a local ice hockey team, NEXEN TIRE is actively engaged in sports marketing initiatives to raise its name recognition in Europe.
We are driving for the day when the whole world recognizes us! We thank you for your interest and support.