NEXEN TIRE presents a renewed brand image to the world through an exhibition of various new products, ranging from tires to vehicles and mini-cars at the 2014 SEMA Show, an international tire and automotive parts fair.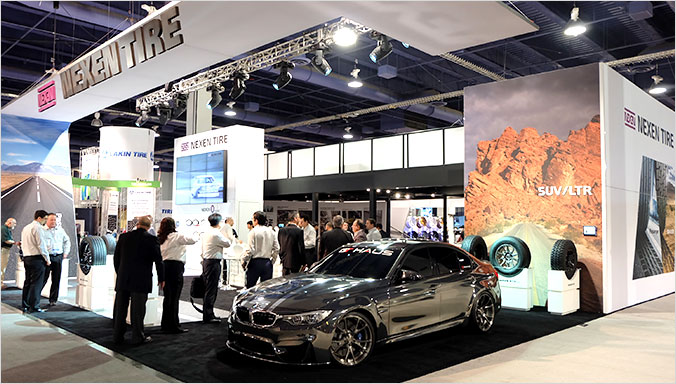 The SEMA Show held from November 4 through 7 is the largest automotive specialty products trade event held in North America and takes place at the Last Vegas Convention Center early November each year, with about 2,300 companies taking part in 13 categories including tires, automotive tires, components and tuning cars.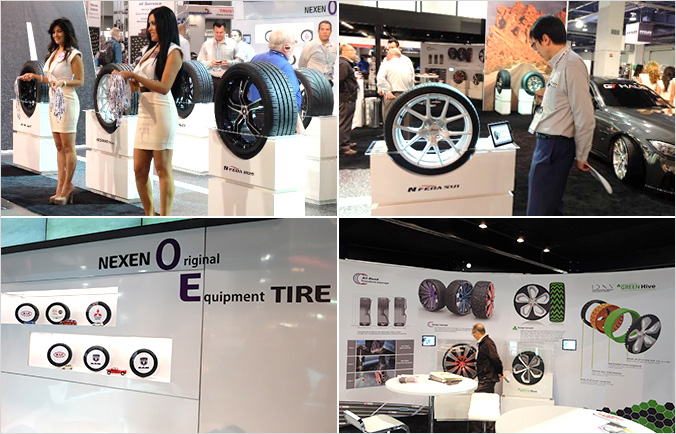 At the 2014 SEMA Show, NEXEN TIRE organized the booth into 5 zones (UHP&HP, SUV&LT, Winter, OE and Concept tire), showcasing 21 main products that attracted a wide audience in the American market, as well as a vehicle fitted with the N'FERA SU1, mini-tires and mini-cars to present OE status. Plus, the booth was separated into 2 floors, allowing visitors to see exhibits on the 1st floor and have a meeting on the 2nd floor for better communication.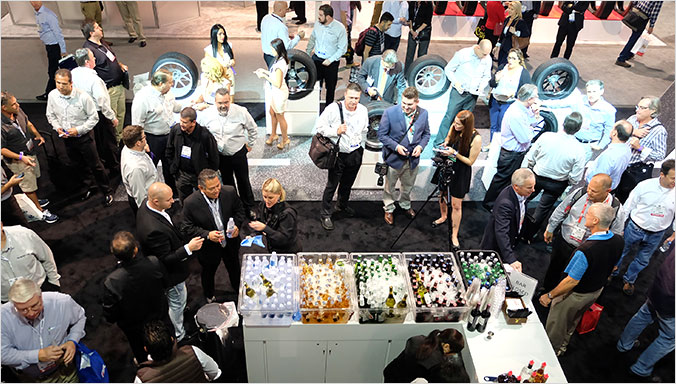 This year, NEXEN TIRE focused on making time for dealers and the press at the exhibition to share its vision and technologies and communicate the sales program for dealers as well. In addition, an event was held for dealers with finger foods and beverage laid on for visitors to enjoy.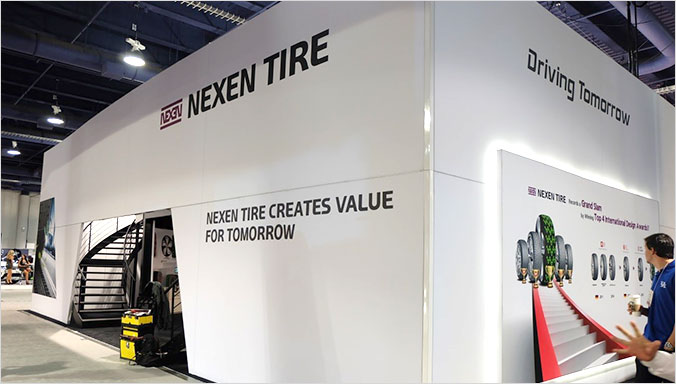 NEXEN TIRE has strengthened its reputation as the first tire maker to make a Grand Slam of international design awards (the four most prestigious design awards including the U.S. IDEA, the German IF and Red Dot and the Japanese G-Mark Design Awards). Building on this momentum, we plan to devote greater effort to promoting our design competitiveness, technologies and high-quality products in the American market.
NEXEN TIRE is enhancing its presence not only in Korea, but around the world! The 2014 SEMA Show was another chance to boost our presence.
Stay with us as we do our best to broaden our frontiers worldwide!