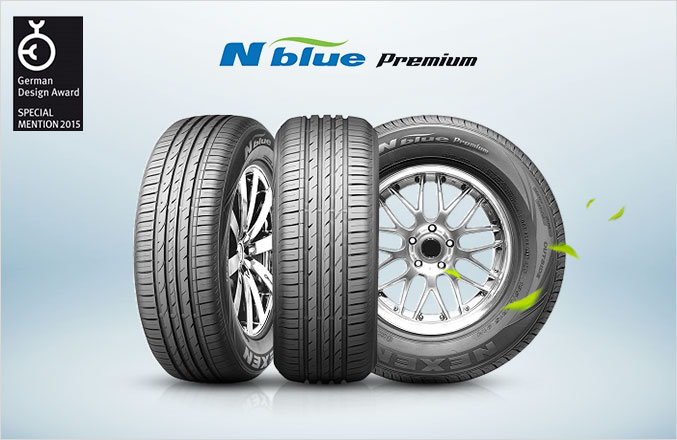 NEXEN TIRE received a Special Mention at the German Design Awards 2015.
The German Design Awards hosted by the government-funded German Design Council are recognized as the most prestigious awards of all, with the final winner select from amongst international award-winning designs following a strict screening process.
The N'blue Premium received a Special Mention in the transportation and public space category. It is an environmentally friendly tire with enhanced mileage designed in an elegant, yet luxurious European style. Its design and performance have been so highly praised that it's now supplied to global car makers, including Volkswagen, Skoda and SEAT.
The award reflects NEXEN TIRE's design management, having already won a number of the world's most prestigious design awards in quick succession, including the U.S. IDEA Design Award, Green Design Award, Good Design Award and the German IF Design Award.
"Through the development of differentiated products with excellent performance and creative design, we will strengthen our competitiveness in global markets and raise brand recognition", said Han Minhyun, the Head of NEXEN TIRE R&D Center.
NEXEN TIRE continues to sweep up at world-famous design awards! We will continue to launch great products and uphold our brand value throughout the world!