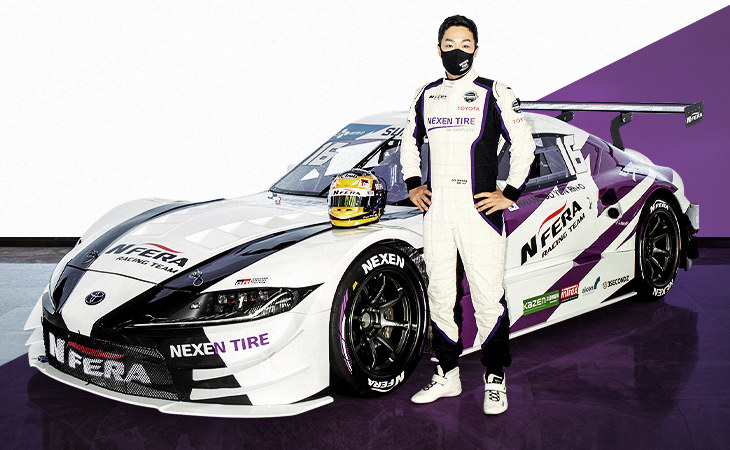 NEXEN TIRE launches the "N'FERA Racing Team" and compete in the "SUPER 6000" class of the "CJ Korea Express Super Race Championship," top motor sports competition of Korea.
The "SUPER 6000" class is the top event contested by Korea's top drivers and is Asia's only stock car race, and is the representative class of the Super Race Championship, which competes with a racing machine equipped with a 6,200cc 460-horsepower 8-cylinder engine manufactured exclusively for racing.
Do-yoon Hwang, who was selected as the first driver of the "N'FERA Racing Team," made his debut through overseas competitions and participated in overseas competitions such as the Japan FORMULA 4 Championship, Blancpang GT Asia Series, and Asia Le Mans Series. As a result, he is an experienced player with a variety of models and circuits.
NEXEN TIRE is sponsoring the racing tires to 'Ulsan x DR Motorsport' team and 'ASA & JUN-FITTED' team which including veteran Jin-woo Hwang, who used NEXEN TIRE, also enjoyed the victory in the opening game of the 2021 season.
NEXEN TIRE plans to promote the excellence of racing-only tires by participating in the 'SUPER 6000' class, and to continue making efforts to participate in global motor sports competitions.