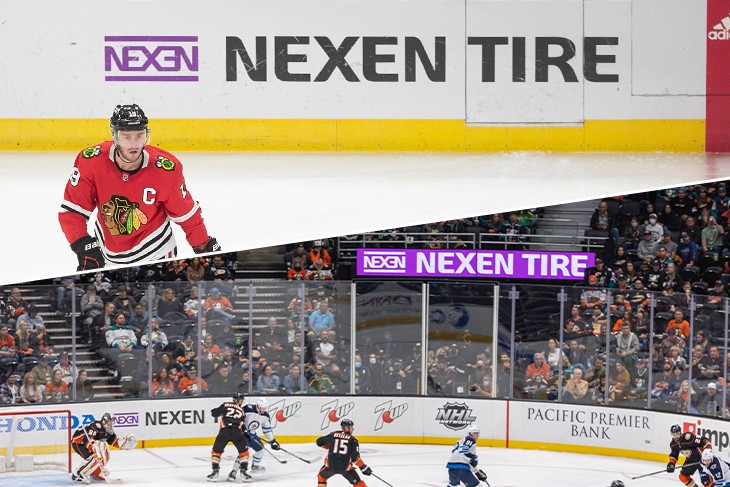 Following its sponsorship of NHL's the Anaheim Ducks in 2021, NEXEN TIRE has begun sponsoring the same league's the Chicago Blackhawks in 2022.
Founded in 1992, the Anaheim Ducks won the Stanley Cup (a playoff in the NHL) in 2007, becoming the first California-based team to win the cup.

The Chicago Blackhawks were founded in 1926 with their base in Chicago, Illinois, U.S., and are notable for being a member of the Original Six, which refers to the teams that comprised the NHL in its early days. The team also boasts a record of winning the Stanley Cup (a playoff in the North American Ice Hockey League) six times.

Through its sponsorships of the Anaheim Ducks and the Chicago Blackhawks, NEXEN TIRE is promoting its brand on major advertising boards and outdoor advertisements in their home stadiums and practice stadiums and is accelerating its efforts to penetrate the U.S. market by conducting various marketing activities that leverage its team sponsorships.