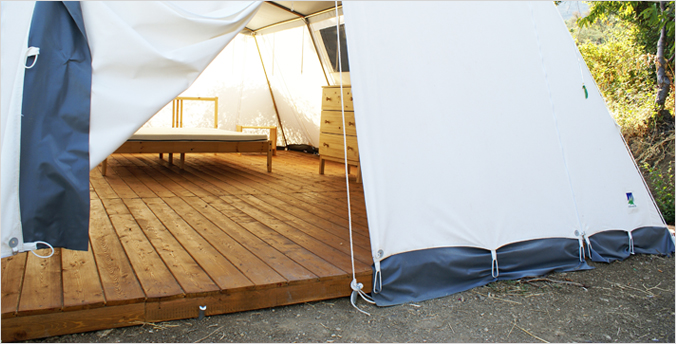 Glamping has become a glamorous way for people in Europe and North America to relax in style. But what does glamping really mean, I hear you ask. Glamping is what happens when you mix 'glamour' and 'camping'. Essentially, it is a luxurious alternative to camping where you can enjoy the beauty of camping without any of the usual inconveniences, such as having to prepare equipment, food and fuel. The possible locations where you can 'glamp' are becoming increasingly diverse. They can range from the middle of a desert to afloat the Indian Ocean. You can even go glamping perched on a cliff at an altitude of 3,200m! Let's take a look glamping and how you can enjoy a diverse range of leisure activities in the great outdoors, just like you would with everyday camping, but with this time with the comfort of a luxury hotel!
'Whitepod' - glamping in the Alps, Switzerland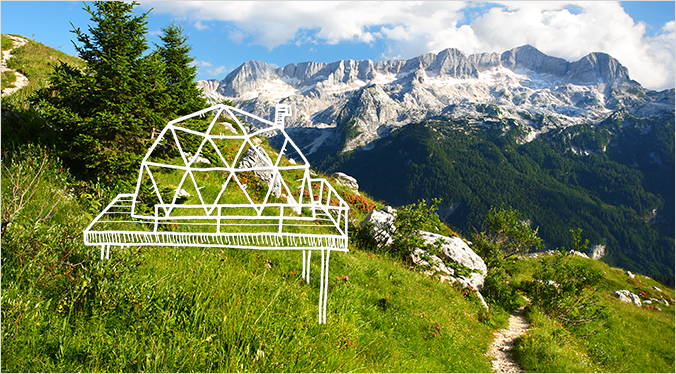 Whitepods exist in the Alps and are the brainchild of an executive. He wanted to build a mini-resort that wouldn't cause any damage to nature. His aim was to make good use of the natural surroundings and scenic views.
The igloo-shaped accommodation set on wooden platforms are 'whitepods' and have been designed especially for glamping. Once inside the whitepod (and quite unlike in your average tent), you never need to worry about snow, rain or intense heat.
There are blanket, pillows, and bedding available inside the pod, just like a hotel room. There is a restaurant nearby where you can enjoy organic food made from the finest local ingredients. The glamping spot is truly action- packed, you can enjoy many sports including ice cliff climbing, off-piste skiing, horse riding, and dog sled riding.
Red Kite Tree Tent - glamping in the forests of the UK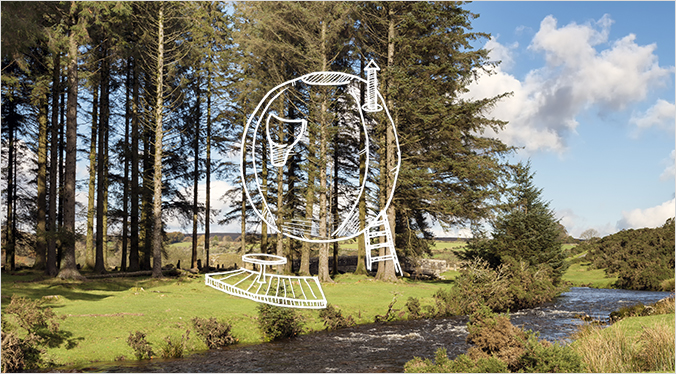 The Red Kite Tree Tent is a nature-friendly camping zone located in the Pines Caravan Park in mid Wales,. The tent itself is something special. It is round-shaped and measures around 3m in diameter. It hangs between trees using a sturdy rigging system (a structure used to fix a stage). Regardless of age, you're sure to leave here with unforgettable memories of these forest tent like 'UFOs'. Here you have the chance to relive your childhood by climbing up and hiding out in a tree. Although the tent hangs between trees, rest assured there are also showers and toilets hanging nearby. You can feel like your very own Tarzan and Jane amid the swinging trees.
Ecopod Boutique Retreat - private glamping in Scotland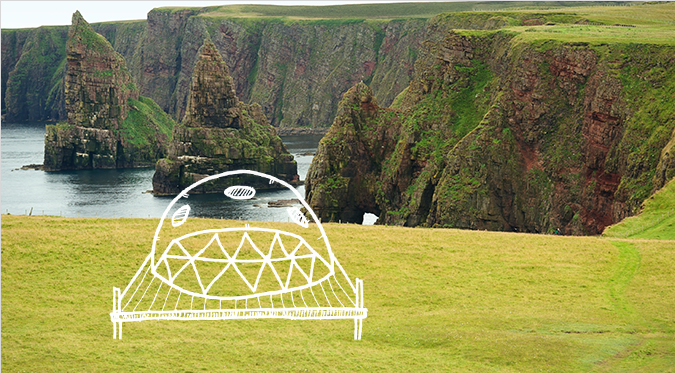 Located in the Argyll region of Scotland, the reputable Ecopod Boutique Retreat is an up-and-coming site for glamping fanatics. Ecopod Boutique Retreat is located amid the untouched beauty of the western coast of Scotland. Its dome tents are transparent so that campers can enjoy the mesmerizing views around them day-and-night. The Ecopod Boutique Retreat are eco-friendly as the actual structure of the dome tents do not leave any trace on the land. It minimizes the use of electricity thanks to improved heat retention and green engineering.
Inside the building, you can find a refrigerator, docking speakers, and handmade trendy beds. Ecopods achieves a wonderful style combination of eco-friendly and modern. As there are only two domes in each zone, you will be able to enjoy your glamping in privacy.
This kind of camping is simple and requires little preparation. All you need to go glamping the heart to enjoy nature, off-road tires that can handle the forest terrain and an open-mind.
So, are you ready to go glamping this summer? Let's go!