Dreams of romance at Pink Sand Beach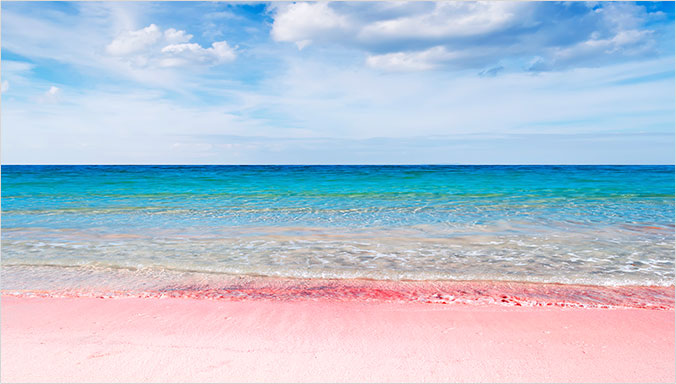 'Pink Sand Beach' on Harbour Island, in the Bahamas of the West Indies, is completely different from an ordinary beach that reminds you of blue water and sky with white sand.
Pink Sand Beach is a 5km-long stretch of pink-tinted sand found just north of Dunmore Town on Harbour Island. The pink color of the sand comes from calcium carbonate generated from bits of coral, shells and small sea creatures.
Walking along this surreal pink beach, you'll feel like you were in a fairytale. With its immaculate surrounding environs, it has become a popular destination among couples. If you want to form lovely memories in a romantic place, remember to pay a visit to Pink Sand Beach on Harbour Island, Bahamas.
Mystery of heaven on earth, Blue Beach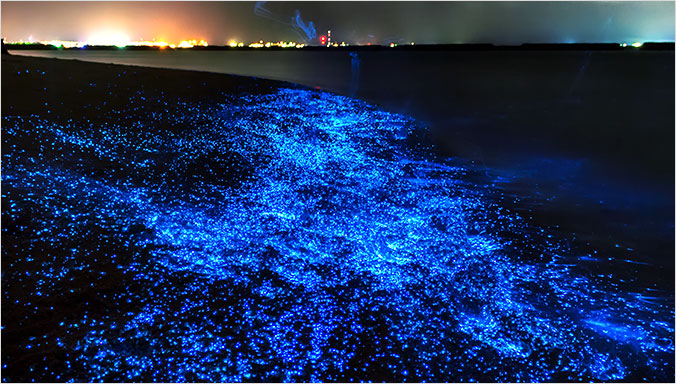 The beach with blue lights floating about looks like a scene straight out of a sci-fi movie, but it merely happens to be the view of the 'Blue Beach' on Rangali Island, Maldives.
The strange phenomenon of blue lights glowing along the coastline is caused when the plankton in the waves emanate a blue glow. The blue illumination on the sea seems as if it is reflecting the galaxy. Just like its epithet 'heaven on earth' implies, this beach in the Maldives is simply unforgettable!
Dazzlingly beautiful Shell Beach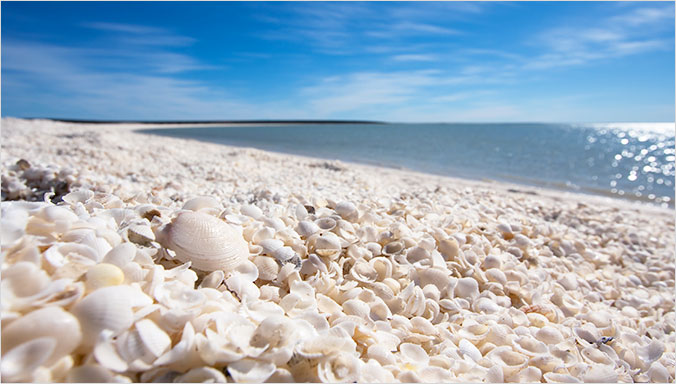 There is a magnificent beach that can be found in Shark Bay, Australia that is made up of tiny shells that have been deposited since 4000 years ago. Known as 'Shell Beach', the shells here have been accumulating for such a long period, that they actually reach a depth of approximately 10m. You can truly feel awestruck by the grandeur of nature.
The beach that is caressed by waves of the emerald sea over top of white shells looks like a winter sea with snow falling around. The white shells that reflect strong sunlight help to create a vista that is dazzlingly beautiful.
Shell Beach happens to be quite shallow, which makes it more suitable for a romantic walk rather than a beach for dynamic activities, which helps to strike the right mood for this kind of beach.
Seas and beaches almost feel as if they were put there just to make you feel happy. No doubt about it, they can certainly make anyone feel compelled to immediately book plane tickets!
Look ahead to seeing sandy beaches where waves continue to leave their traces. If you want to make use of some special time this summer, be sure to head to one of these beaches soon.