Life is often compared to a road. "You meet uphills and downhills. You will never feel lonely if you are with someone. If you are sure that it is your way, don't hesitate and go forward as best as you can. There is no path you can't or you shouldn't go." This wise saying also shows that road and life share a lot in common.
How different would it feel if you were able to project the joys and sorrows of life while on the road? Here are some of the world's most amazing roads that will capture your heart more than beautiful landscapes.
Appalachian Trail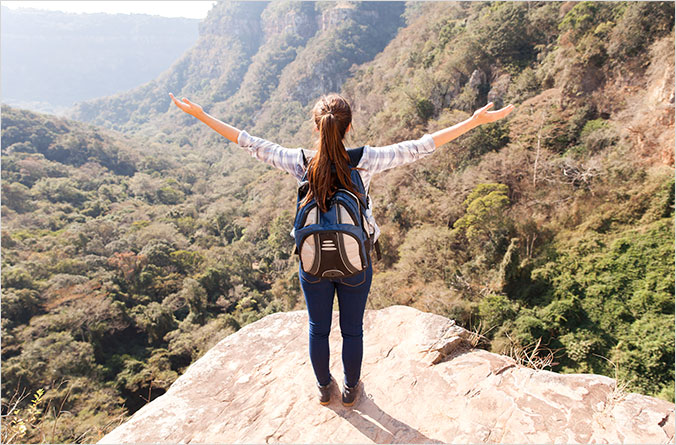 Appalachian Trail is a beautiful hiking route designated as a national scenic trail of the U.S. that extends from Springer Mountain in Georgia in the eastern U.S. to Mount Katahdin in Maine. Various species of wild animals and plants you see walking along the eight national forests and six national parks are impressive enough to make you utter exclamations. The trail, which is 3,498km long with almost about 5 million stairs, is not an easy trek. Over 3 million hikers challenge it every year, but more than half of them fail to complete the course. It is called the road of dreams among hikers.
Early March is the best season to begin the long journey into Appalachian Trail. Begin your journey enjoying flowers that brighten up Springer Mountain in March and complete your journey with beautiful autumn leaves in September. It will be a wonderful experience you'll never have anywhere else in your life.
Way of St. James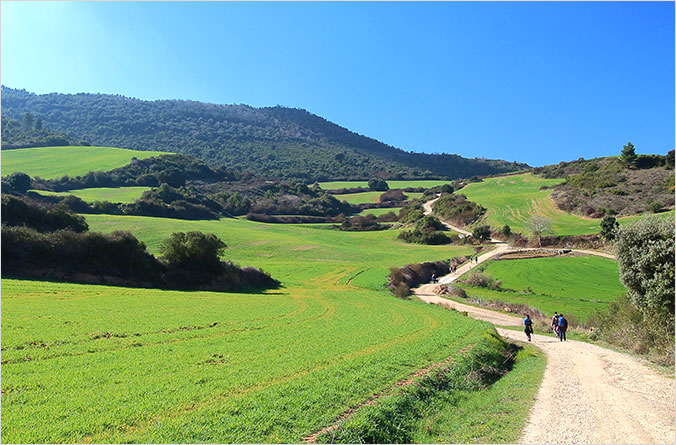 Way of St. James means 'Camino de Santiago' in Spanish. The trail, which carries a meaning of 'Road to Santiago', is about 800km from the border between France and Spain, through Spain, and up to the "Santiago de Compostela."
It began to be known as a spiritual path in 1189, and became popular when it appeared in the novel Pilgrimage by Paulo Coelho in 1987. The place is endlessly visited by people with a challenging mindset or who need time for self-reflection. It takes more than a month to complete the course, which will make you tired at some points, but if you take in the scenery amidst the deep blue sky, long-stretched horizon and the small villages in Spain, you will be soon refreshed by the sight of them. Getting stamps as certificates and meeting other pilgrims from all over the world are also the attractions of the 'Way of St. James'.
Inca Trail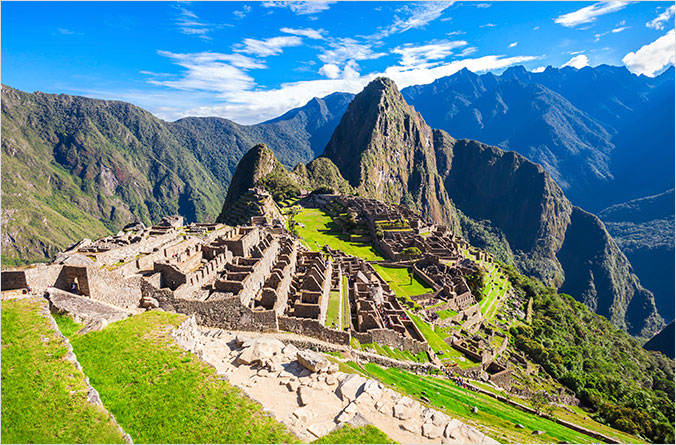 Inca Trail, which stretches from Cusco to Machu Picchu, is truly the best trekking course, also named as a UNESCO World Heritage site. Although you have to walk in the region beyond 2,000m above sea level for four days, sleep on the road, and only a set amount of people are allowed to hike each day, the trail is worth trying as it has been selected as No.1 among the 'world's top ten walks'.
Along with the distant canyon, snow-covered peaks and the Andes mountain range with all of its glaciers, the city in the sky, Machu Picchu, which is one of the 7 Wonders of the World, is waiting for you at the destination. Also, the best cuisine in Latin America can't be missed out.
Lycian Way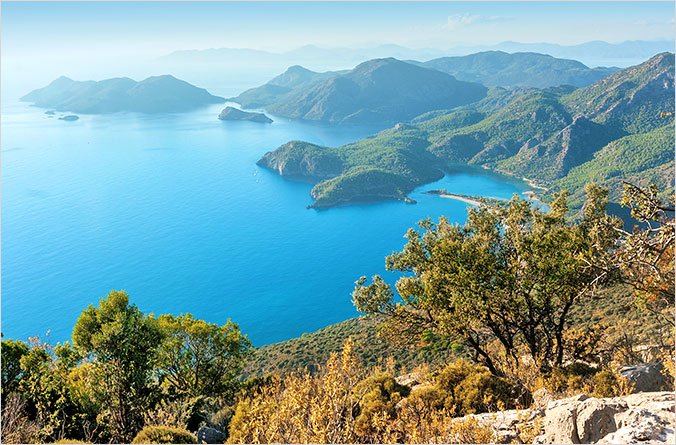 Lycian Way, which stretches from Antalya to Fethiye, is a coastal walk alongside the turquoise waters of the Mediterranean Sea. It is a very special walk in that you can come across the sea, mountains and ancient ruins. As you can see from the name of 'Lycian Way', ruins of Lycia, the ancient Greek city, still remain.
You can see a mysterious natural phenomenon called 'Chimaera', which involves the burning flames coming out of Mount Olympus that stands tall in the middle of the walk, and go paragliding at Baba Mountain near Fethiye to glide above the blue Mediterranean Sea. The attraction of Lycian Way is that it has many things to see and do besides just walking.
Sometimes when life feels tough, many people choose to go on a journey. If you feel like heading out the door, how about going to one of the 'World's best roads that remind you of life'?