- Company donated tyres to five different organizations in the community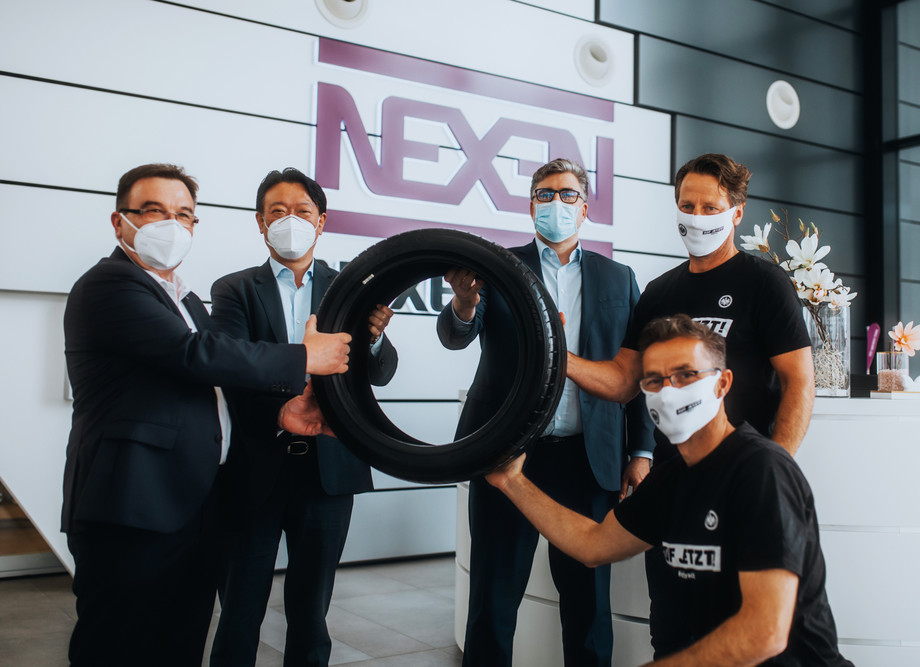 NEXEN TYRE, a leading global tyre manufacturer, announced that the company has joined its long-time partner Eintracht Frankfurt's donation campaign by providing 100 tyres for vehicles at five different organizations in Germany.
The official campaign, titled "AUF JETZT!" was recently launched by NEXEN TYRE's partner Eintracht Frankfurt to support the coronavirus efforts of five social and health charity organizations in the Rhine-Main area.
On May 14, John Bosco Kim, Vice President of NEXEN TYRE Europe s.r.o., and Peter Gulow, Vice President of NEXEN TYRE Europe Central & East, delivered one hundred tyres to Axel Hellmann, an Eintracht Frankfurt board member.
Eintracht Frankfurt will be handing out the tyres to the Arche Frankfurt, the German Red Cross Frankfurt, Diakonie Hessen, Frankfurt Tafel, and the University Hospital Frankfurt, the biggest hospital in Hessen and medical center for COVID-19, which are all in much need of items including tyres during the coronavirus pandemic.
"NEXEN TYRE doesn't just focus on their day-to-day business activities. They also try to see ways to take care of local communities. We appreciate NEXEN TYRE's commitment and offer to support our mission to fulfill this charity campaign," said Axel Hellmann, Eintracht Frankfurt board member.
"One of the core principles of NEXEN TYRE is treating everyone equally and fairly. Times are very tough and it is important that we provide all the support that we can for 'everyday heroes'. For this reason, we are happy that we can play a small and meaningful role to support organizations that are on the frontlines of the COVID-19 outbreak with our partner Eintracht Frankfurt,"" said John Bosco Kim, Vice President of NEXEN TYRE Europe s.r.o."