- Manchester City FC defeats Aston Villa, winning the Carabao Cup for the third consecutive year and seventh League Cup in the Club's history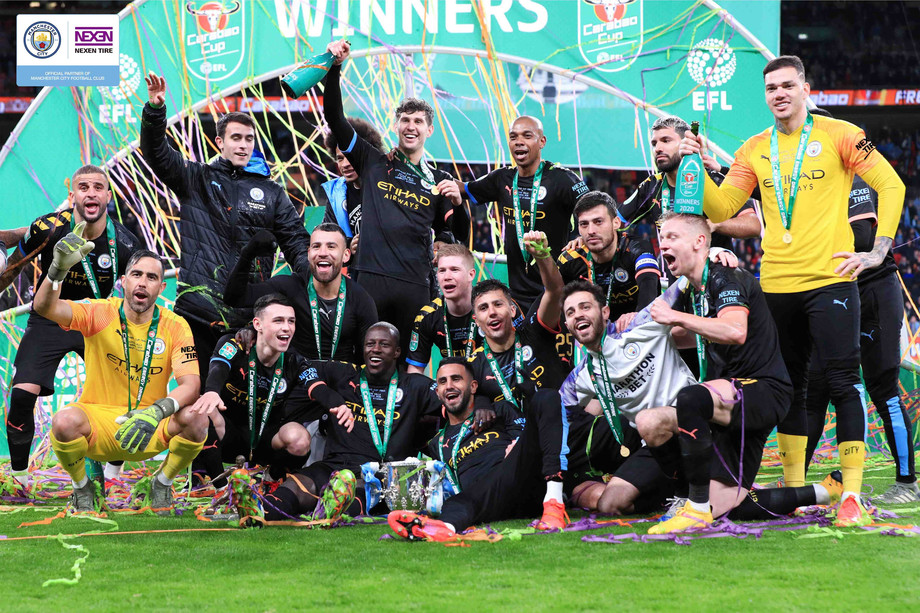 Global tyre manufacturer NEXEN TYRE announced that its Premier League partner Manchester City Football Club (Manchester City) has won the 2019/20 Carabao Cup.
Manchester City made a strong start in the competition as the defending champion defeating Preston North End in September last year. The club has since continued its winning journey throughout the tournament, securing its final victory by defeating Aston Villa FC 2-1 on March 1 (GMT).
"As the Official Sleeve Partner of Manchester City, we congratulate the team for their continued success, adding another Carabao Cup title to its illustrious achievements," said Travis Kang, Global CEO of NEXEN TYRE. "We are thrilled to continue supporting the club at various major tournaments around the world. Based on this strategic partnership, NEXEN TYRE also had the opportunity to strengthen brand value among football fans worldwide."
NEXEN TYRE has been an Official Partner of Manchester City since 2015 and bolstered support for the club by becoming the first-ever Official Sleeve Partner in the Premier League in March 2017. The sleeve partnership has proven to be mutually beneficial for both parties with the club winning every Carabao Cup since the partnership kicked off.
Building on the great synergy, NEXEN TYRE and Manchester City have celebrated together the club's Premier League title wins over the past two seasons in addition to the three consecutive Carabao Cup victories. Such positive momentum from the partnership also provided steppingstones for NEXEN TYRE to write a new chapter in the company's history as a major global player, with successful establishment of the four major R&D centers around the world.
NEXEN TYRE will continue to have a significant presence at all Manchester City matches in the Premier League and other domestic and international tournaments. The company will focus on further raising awareness of NEXEN TYRE's premium brand globally through related sports marketing initiatives.