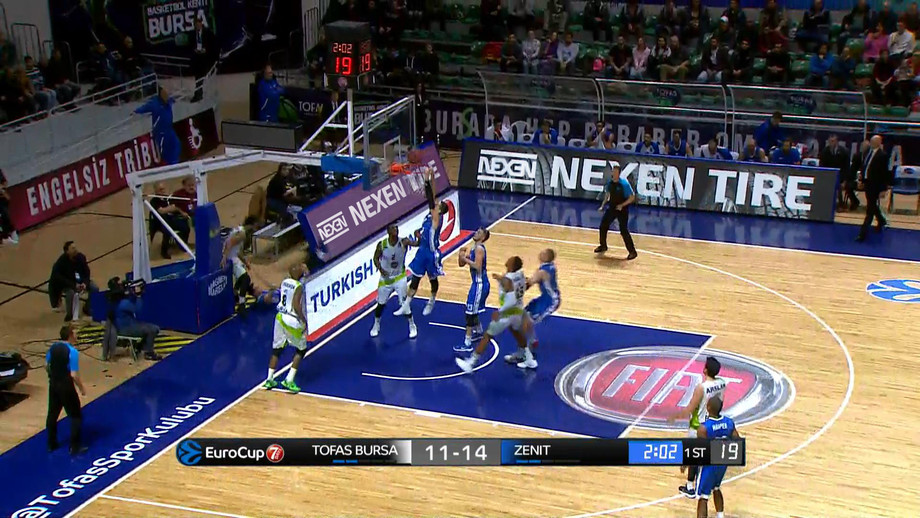 NEXEN TIRE, a leading global tire manufacturer, announced that it will extend its sponsorship of Turkish basketball team Tofas Spor Kulubu (Tofas S.K.) for the second half of the 2017/18 season in Turkey's Basketbol Süper Ligi basketball league.
As a marketing effort to enhance its brand awareness in Turkey, NEXEN TIRE will be sponsoring Tofas S.K. for the full 2017/18 season, extending its existing partnership covering the first half of the 2017/18 season that has been in effect since January 31, 2018. As part of their sponsorship, NEXEN TIRE will continue to run 2-minute advertisements on LED screens at the club's arena in addition to a 3-minute video on CUBE screens during home games
"We look forward to achieving increased brand exposure with the renewal of our sponsorship contract with Tofas," said Alex Woo, Istanbul Office Branch Manager at NEXEN TIRE. "NEXEN TIRE's continued support of Tofas in addition to our diverse portfolio of sports marketing demonstrates our efforts to further engage and communicate with customers in the Turkish market."
Founded in 1974, Tofas S.K. is a prestigious basketball team based in Bursa, Turkey. Currently second in the Turkish Basketbol Süper Ligi basketball league with 33 points(15 wins and 3 losses), Tofas S.K. is right on the heels of the league's leader, also with 33 points.
NEXEN TIRE currently provides world-class Original Equipment tires to leading global car manufacturers, including Porsche, FCA, Volkswagen, GM, Renault-Nissan and Hyundai Kia Motors. NEXEN TIRE operates four cutting-edge research facilities in Korea, China, the United States and Europe, and three manufacturing facilities across Korea and Qingdao, China. The company is currently constructing a new manufacturing plant in Žatec, the Czech Republic, which will cater to the increasing demands of the European market.