- NEXEN TIRE to supply 'N'blue HD Plus' as Original Equipment for numerous European automobile brands including Volkswagen, SEAT and Škoda
- NEXEN TIRE will continue to strengthen its brand awareness in the European market by expanding its tire supply for new cars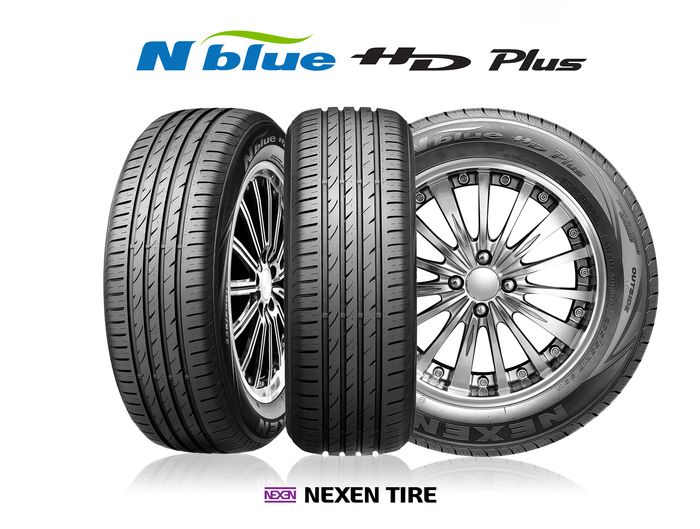 NEXEN TIRE, a leading global tire manufacturer, announced that it will be expanding its original equipment (OE) tire supplies in the European automobile market. NEXEN TIRE's 'N'blue HD Plus' will be supplied as OE tires to a number of European carmakers, including Volkswagen, SEAT and Škoda.
In comprehensive performance tests of summer tires conducted by prestigious German automobile magazines such as ADAC and AUTOBILD, 'N'blue HD Plus' proved itself to be an ideal summer tire with multiple faceted qualities by scoring well in various categories including excellent handling and braking performance on wet and dry surfaces.
"We are proud that our products satisfy the requirements of global carmakers in Europe," said NEXEN TIRE. "NEXEN TIRE will continue to expand its presence in the global market though its commitment to innovation and quality."
'N'blue HD Plus (215/45R17 91W)' will be equipped for the newly upgraded Polo, a compact hatchback and one of Volkswagen's best-selling models with quality design and ride experience. The same tires in sizes 205/60R16 92V and 215/60R16 95V will be fitted on Volkswagen's T-Roc, its new compact SUV manufactured in Portugal.
NEXEN TIRE will also supply 'N'blue HD Plus' for the Spanish automobile brand SEAT. SEAT's steady-selling hatchback model, Ibiza, will be equipped with the tires in size 215/45R17 91W in addition to SEAT's first SUV Ateca, which will also be fitted with the same tires in size 215/60R16 95V.
Additionally, two models from the Czech auto brand Škoda will also be equipped with the same tires. Škoda's top model, Superb, will use 'N'blue HD Plus (215/60R16 95V)' as an OE tire, as will Karoq, a mid-size SUV manufactured to reinforce Škoda's SUV line-up.
NEXEN TIRE has been supplying OE tires to global automakers since 2012, and has provided tires to numerous European automobile manufacturers over the years. NEXEN TIRE will continue to increase its presence in the European market by continuing with its initiatives to expand tire supplies for new cars.