- NEXEN TIRE's N'Priz RH7α selected as original equipment for the all-new 2017 Chrysler Pacifica
- NEXEN TIRE ranked 4th in the passenger car segment of the J.D. Power OE Tire Customer Satisfaction Study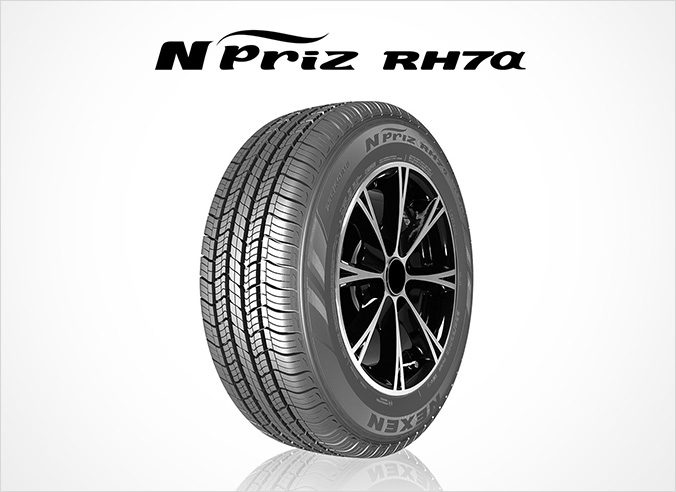 NEXEN TIRE, a leading global tire manufacturer, announced that it will supply the all-new 2017 Chrysler Pacifica with its N'Priz RH7α 235/60R18 103H as original equipment (OE) tires.
Delivering unparalleled levels of functionality, versatility, technology and bold styling, the 2017 Chrysler Pacifica redefines the minivan segment.
"We are pleased to see that NEXEN TIRE's N'Priz RH7α selected as OE tires for the 2017 Chrysler Pacifica, as it is designated for crossovers and SUVs with outstanding handling and braking to provide ride comfort, long-life tread and low-level noise," said NEXEN TIRE. "With the company's quality competitiveness, we are eager to raise greater brand awareness and strengthen our market positioning through various sports marketing activities, including partnerships with three MLB teams, sponsorship of Formula Drift games, and official partnership with Manchester City Football Club."
Since 2013, NEXEN TIRE products can also be found on the Chrysler 200, Ram 3500, and Ram ProMaster City, and it plans to expand supplies of OE tires in the North American market.
Meanwhile, NEXEN TIRE ranked 4th in the passenger car segment of J.D. Power OE Tire Customer Satisfaction Study last March. In addition, the company currently owns four cutting-edge research facilities in Korea, China, the United States, and Germany and three manufacturing facilities; two in Korea and another one in Qingdao, China. By 2018, a new plant will be constructed in Zatec, the Czech Republic to cater increasing demands in the global market.