How about driving on an open coastal road in the summer under the hot sun with fresh wind blowing through your hair? Wouldn't that feel great? You might want to drive your stress away on a beautiful drive like this.
So, we decided to introduce to you some world famous coastal driving courses that will elevate your mind. Now get yourself ready to drive into some great views. Let's go!
1. Croatia - D8 coastal road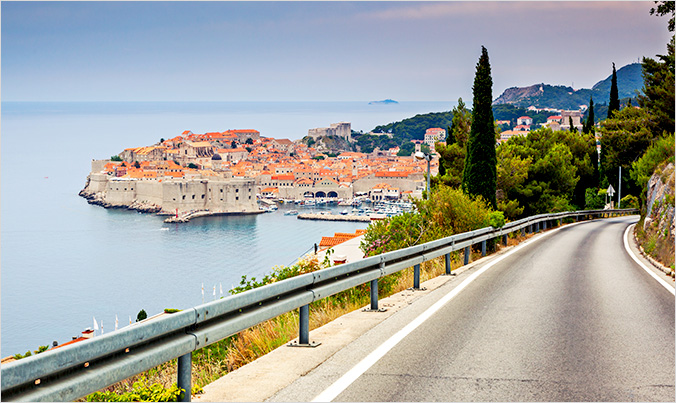 Upon hearing the name Croatia, we are reminded of a picture of nature that contrasts between the blue sea and red brick roofs. Of the country's many attractions, D8 road is one of the world's most beautiful coastal roads that Croatia proudly calls one of its own.
The road running alongside the beautiful Adriatic Sea is a coastal road leading to France. Pull over at the side and look below, and you will find Dubrovnik, a fairy tale-like Croatian town. Located in the southernmost part of Croatia, Dubrovnik is one of the most famous resort cities that offer fantastic views. While you are walking on one of its historic brick roads, you may feel as if you are losing yourself into history.
D8 road, on which you can drive while taking in such beautiful vistas, is just beyond description. Without a doubt, D8 road is where romance, relaxation, excitement and great pleasure all co-exist. If you travel in Croatia, never miss the mesmerizing views of the road.
2. The U.S. - California State Route 1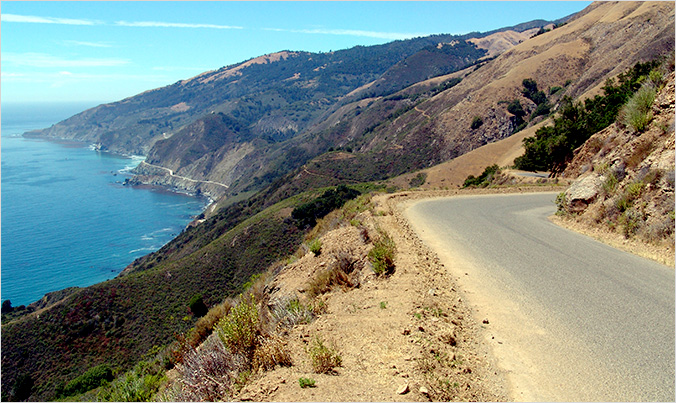 California, one of the most preferred resort destinations in the world!
California has all that it takes to be home to the world's best resorts from climate conditions to attractions: mild weather, the brilliant sun, great food, cultural diversity, and more. Its coastal drive course, which appears in many movies and TV series, is also one thing that you should not miss when visiting California.
State Route 1, which runs roughly 600km along the coastline from San Francisco to Los Angeles, is always touted as being one of the most beautiful coastal roads in the world. The emerald-colored Pacific Ocean accompanies you all the way to your destination, and your heart will begin to flutter once you take a look at the beautiful views that linger along the cliffs.
If you drive a convertible, we strongly recommend you to drive this course while pleasant winds come up and greet you from the Pacific Ocean. You can also enjoy some leisurely time at some of the natural sites along the coastline, such as great surfing locations or cozy beaches.
California State Route 1 is always absorbing the passion of the Pacific Ocean and will transport you to a place that is totally different from your urban life. We highly recommend you to have a fantastic ride along this beautiful road.
3. Australia - Great Ocean Road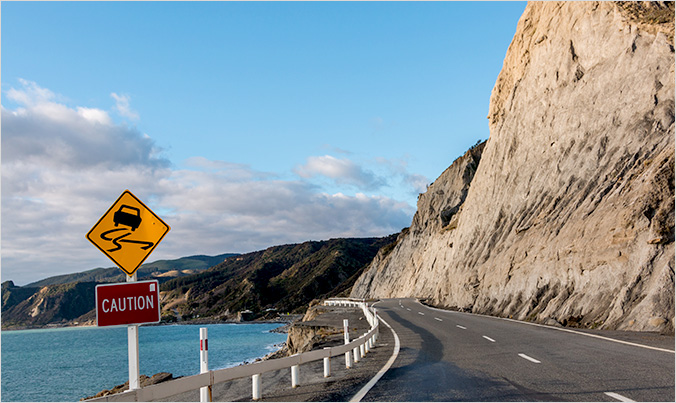 The Great Ocean Road in Melbourne, Australia is hailed as one of the top coastal roads you must visit before you die. It is a coastal drive course running about 200km along the southwestern coastline near Melbourne, Victoria. As one of the Top 10 tourist spots in the world, the Great Ocean Road shows off its pleasing vistas along the coastline.
The Twelve Apostles limestone stacks, which are said to have been created by gods, instill a majestic atmosphere as if gods truly frequent the place, and upon seeing it, you will be overwhelmed by its scale. The Great Ocean Road also has ocean walking courses through which you can see the landmarks even closer, including canyons and, of course, the unforgettable Twelve Apostles.
Opposite to the driving course, you are also welcomed by other forms of natural scenic beauty. Wide green ranches with flocks of sheep make you feel the urge to jump out and race to the fields, with colorful unique flowers and trees catching your eye along the way.
If you want to be deeply moved by the powerful energy created by nature, the Great Ocean Road is the right place for your summer vacation.
What was it like to catch a glimpse of some of the world's most popular coastal drive courses? The open views and scenic beauty along these roads will lift you out of your hectic everyday life and refresh your mind. Driving on these roads while immersed in Mother Nature will help to bring you the most profound healing moments.