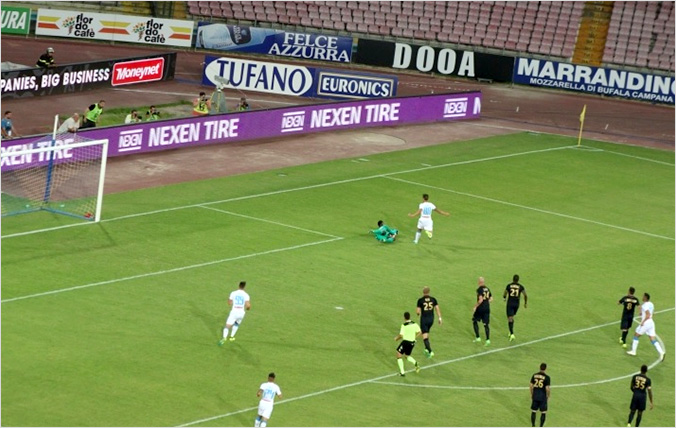 NEXEN TIRE is actively engaged in marketing activities in not only Korea but also other countries, not necessarily limiting itself to one specific region but being open to the whole world. The company is particularly showing potential in its activities in the European market this year and the next. Let's check out the details.
NEXEN TIRE is constantly carrying out sports marketing activities in the European market this year, such as stadium LED advertisements of two clubs in Italian Serie A Leagues, and through official sponsorship of Manchester City FC.
NEXEN TIRE is displaying advertisements on the LED of the home stadium for Italian Serie A Leagues such as S.S.C. Napoli and Torino F.C., enhancing its competitive edge in the European market. Through the LED ads of the two football clubs representing the Serie A Leagues, the brand NEXEN TIRE is now being exposed to European customers, thereby providing good opportunities to increase brand awareness.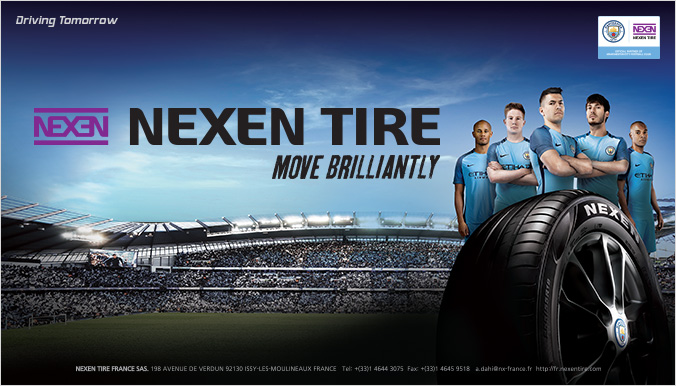 Moreover, NEXEN TIRE will sustain its official sponsorship agreement with Manchester City FC, one of the top European football clubs loved by global football fans, into the 2016-2017 Season in addition to the current 2015-2016 Season.
NEXEN TIRE is carrying out various sports marketing activities to increase brand awareness worldwide and secure its place in the global market. In addition to the official sponsorship of Manchester City FC and advertising of Serie A Leagues, it is engaged in various activities such as Major League Baseball (MLB) in the US, Premier Ice Hockey League in the Czech Republic, and Rugby League in New Zealand.
NEXEN TIRE will enhance its awareness and values by constantly carrying out such global sports marketing activities, and actively promote various marketing strategies using its official sponsorship rights, such as business partner events, media advertising, and customer events. We look forward to your support!