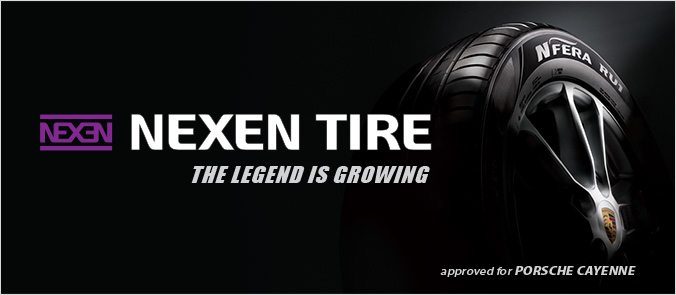 NEXEN TIRE joins forces with Porsche, maker of dream cars that all men desire to drive at least once in their lifetime! For the first time, NEXEN TIRE will be supplying tires for new cars to Porsche. Let's check out the news.
For the first time in the company's history, NEXEN TIRE will supply tires for new cars (OE) N'FERA RU1 255/55R18 109Y to Porsche Cayenne.
Since 2012, NEXEN TIRE has been increasing OE supply to multiple global car manufacturers such as Volkswagen, Fiat, Chrysler, Renault-Daimler, Skoda, and SEAT. Recently, it has signed an OE supply agreement for the 2017 Pacifica model. In addition, the company will supply tires to Porsche, one of the world's most luxurious automakers featuring world-class design and performance, thereby proving its technological skills and quality once again.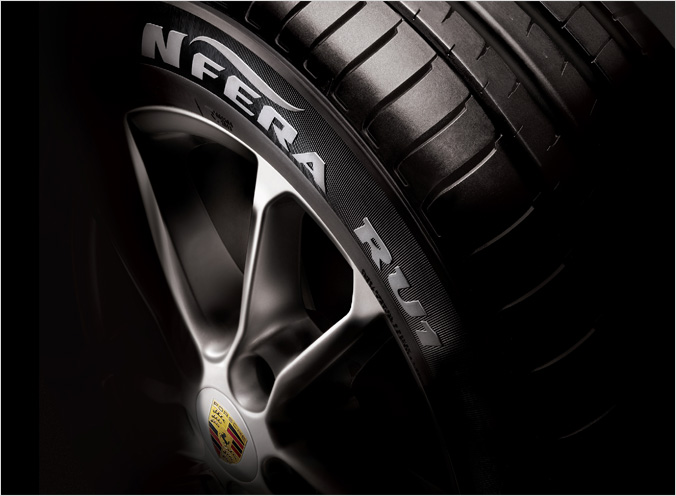 N'FERA RU1, which is being applied to Porsche Cayenne, is a model optimized for sports driving performance, equipped with cornering stability and reinforced handling performance in high-speed cornering. It particularly features excellent braking performance, earning Class A in the wet grip test for EU Tyre Label. It also acquired EU Labeling Noise Level Class 1 for best silence.
N'FERA RU1 applies 3D-NANO Grip Technology and Fast Reversible Technology that maximize braking power in high-speed driving of sports vehicles. This optimizes steering response speed and durability. Furthermore, the product has improved its handling stability by applying rubber compositions of bead filler using specialized resin.
NEXEN TIRE is exhibiting remarkable growth, securing 4th place in the customer satisfaction survey on tires for new cars announced by JD Power in March. Now we can see its products on Porsche that will help show off world-class design and performance! Don't miss the next move by NEXEN TIRE with all of its infinite potential.