BK Mlada Boleslav, the professional ice hockey team that finished the 2015-16 regular season with the best record in Extraliga history, kicked off its 2016-17 season on September 9. Let's check out the news of BK Mlada Boleslav that is getting more exciting with each season!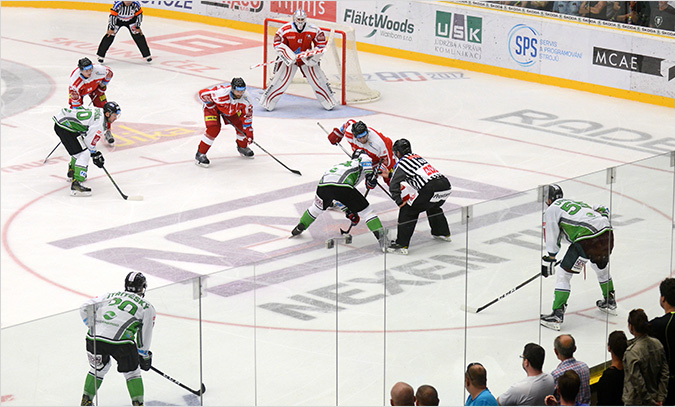 Ice hockey is one of the most popular sports in the Czech Republic. Mlada Boleslav, an ice hockey team in the Czech Republic that is sponsored by NEXEN TIRE, was founded in 1908 and possesses a long history and tradition. The team currently plays in the Czech Republic's highest-level ice hockey league Extraliga (one of the world's top 10 ice hockey leagues). It is the team that NEXEN TIRE has officially sponsored for the last two seasons and the company is proud to sponsor this great team again for two more seasons, with high expectations that the team will continue exhibiting a great performance this season.
Under the extended sponsorship, NEXEN TIRE is planning to display its brand to many ice hockey fans by adorning advertisements on stands, rink boards, benches, 2 large LED screens in their home arena as well as on the player's helmets and uniforms. In addition, NEXEN TIRE plans to raise its brand awareness with various marketing activities including hospitality programs and on-site events targeting its business partners, customers, and ice hockey fans by utilizing its sponsorship rights.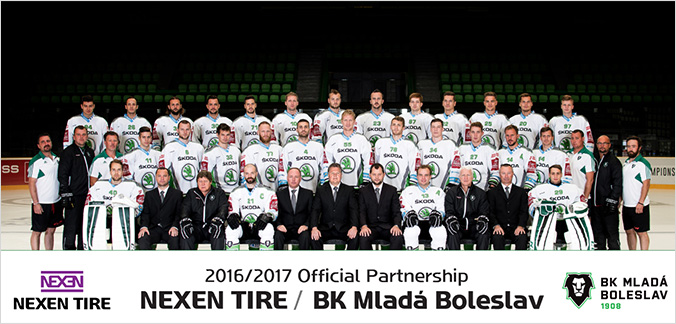 "Along with the energetic image of ice hockey in the Czech Republic, NEXEN TIRE is presenting its dynamic brand identities to a broader fan base. NEXEN TIRE is proud to have another sponsorship opportunity with BK Mlada Boleslav and is looking forward to seeing the great performances from the team this season," said NEXEN TIRE.
NEXEN TIRE has been strengthening its global presence with a focus on the European market while providing OE tires to global car makers and executing sports marketing activities. In the Czech Republic, in particular, NEXEN TIRE began construction of a new tire manufacturing plant in October 2015, which will feature the most advanced automation systems along with environmentally-friendly technologies. Full-fledged commercial operation is set to commence in 2018. It is expected to serve as an important manufacturing hub of NEXEN TIRE, located near the production plants of global car makers.
NEXEN TIRE has continued implementing diverse sports marketing activities to stay closer with customers and promote its brand awareness throughout the world. We look forward to your support for the perpetual challenge of NEXEN TIRE and BK Mlada Boleslav.