- Premium summer tire N'FERA Sport further expands its positive track record at performance tests conducted by prominent European automobile magazines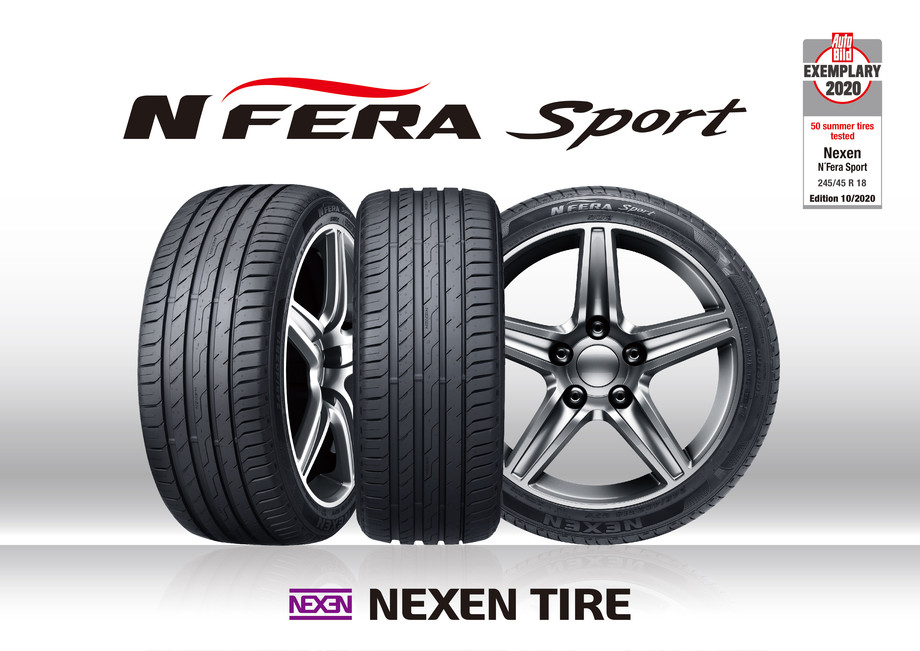 Global tire manufacturer NEXEN TIRE announced that its N'FERA Sport received a 'Very Recommendable' rating at the summer season tire test conducted by the leading German automobile magazine AutoBild.
Germany's AutoBild is regarded as a top leading automobile magazine in Europe along with ADAC Motorwelt. The high-profile magazine hosts various performance tests on vehicle-related products available in Europe and shares the results with its readers.
AutoBild conducted a two-stage test this year on 245/45 R18 summer tires of 50 major brands currently offered in Europe. The tires were fitted on a BMW 5 Series and went through the first stage of evaluation on wet and dry braking performances. The top 20 products entered the final stage for tests on handling, wear, noise, and driving stability.
NEXEN TIRE's N'FERA Sport, manufactured in the company's Europe plant, demonstrated its strength in numerous categories to achieve an overall 6th place and the highest 'Very Recommendable' rating.
N'FERA Sport particularly scored strong points on driving stability in both wet and dry road conditions, and also received positive acclaim on braking tests. The highlight for the tire was the noise category, in which it topped the list with pass-by noise of 66.6 dB.
"We are very proud of the series of recognitions that N'FERA Sport has received in major European performance tests," said Travis Kang, Global CEO of NEXEN TIRE. "The company is chiefly honored to outperform every competitor on noise testing, when European carmakers have strengthened low-noise requirements by stressing the importance of environmental sustainability with the expansion of electric vehicles."
On top of the achievement in the AutoBild tire test, NEXEN TIRE has also been recognized for high-quality and technological excellence of its products by earning 'Recommendable' or higher ratings at numerous other influential performance tests in Europe, including those by ADAC Motorwelt (Germany), TCS (Switzerland), ÖAMTC (Austria), and Za Rulem (Russia).