● NEXEN TIRE will exhibit its products once again at REIFEN 2016, the world's leading tire fair
● NEXEN TIRE strives to increase the company's brand reliability based on advanced technology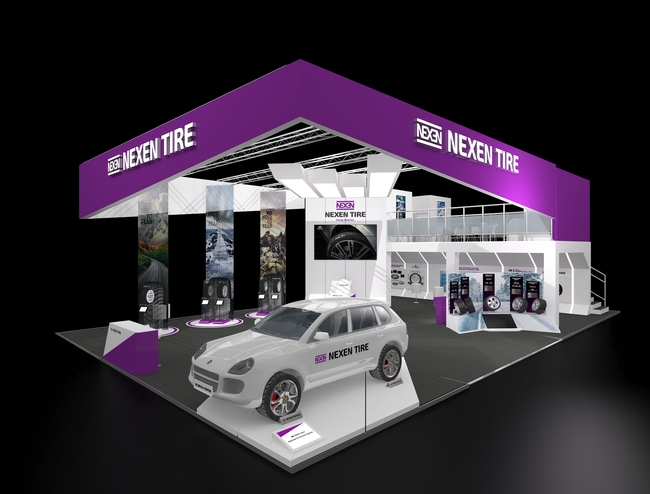 NEXEN TIRE, a leading global tire manufacturer, is pleased to announce that the company will exhibit its products at REIFEN 2016 in Essen, Germany from May 24th to 27th.

REIFEN is the world's leading tire fair and has been held biennially to demonstrate innovations, developments and trends in the tire industry since 1960. At REIFEN 2014, 670 tire and parts makers attended, and more than 20,000 guests visited the fair.

NEXEN TIRE's exhibition, utilizing the theme of 'Bold Polygon' to represent the company's dynamic and energetic brand image, will showcase a total of 10 tire products as well as providing various information to visitors. The company will divide its booth into four zones—New, PCR, SUV/LT, and Winter.

"NEXEN TIRE is pleased to take part in REIFEN, the world's leading tire fair continuously in 2016. We will continue to highlight NEXEN TIRE's outstanding products and performance-driven technology worldwide." said NEXEN TIRE. "We also hope to increase our brand reliability as well as brand awareness through the exhibition and various marketing events at REIFEN 2016."

On May 24th, NEXEN TIRE will host two separate briefing sessions each for local and international visitors, including dealers and journalists in order to present its new product - the N'blue 4S for two times.

NEXEN TIRE supplies OE tires to various global car manufacturers worldwide, including Hyundai Motor Company, Kia Motors, Ssangyong Motor, Chevrolet, Volkswagen, Fiat Chrysler Automobiles, Automobile Dacia, Renault, SEAT, Mitsubishi Motors, Suzuki Motor Corporation and ŠKODA Auto.