- Awarded main prize for Roadian HTX 2 Highway Terrain (HT) Tire for SUV/LT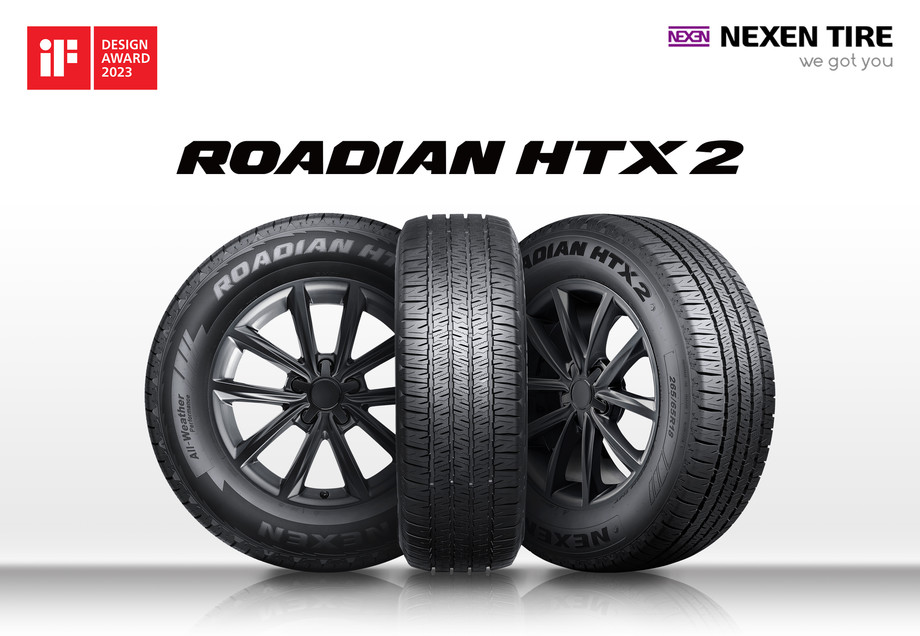 NEXEN TIRE, a leading global tire manufacturer, today announced that the Roadian HTX 2 product received the main award in the product design category of the iF Design Awards 2023 in Germany.
The iF International Forum Design GmbH, based in Hanover, Germany, is the oldest independent design organization and annually bestows the iF Design Award on the best design results. Around 11,000 entries from 56 countries competed fiercely for the award, which was chosen by a panel of 133 judges comprised of experts from each country.
The award-winning Roadian HTX 2 tire for SUV/LT this year improves snow traction and mileage performance when compared to competitive products. It improves tread grip and handling performance even in snowy conditions thanks to the tire maker's 3D sipe technology that increases traction. The cooling pin design used on the shoulder block effectively releases heat generated during driving, increasing tire durability even in high-speed driving environments and allowing for more stable driving.
Sidewalls have different themes on the inside and outside, giving customers the option to install sidewall designs that suit their preferences.
"Design is an important aspect when it comes to tire design, said NEXEN TIRE representative." We will continue to develop products through unique designs and unrivaled technology to enhance our brand value."