1942~1979
THE 1ST TERM, THE BUSINESS OF HOPE THAT WAS BLOOMED BY OVERCOMING THE LOST ATION
The dream of Korea was bloomed amidst the sorrow of the lost nation.Embracing the hope of all Koreans, Heung-a Tire that was the former organization of Nexen Tire was born. Regardless the outbreak of the Korean Warand Chaos after the war, it produced a tire in 1956 for the first in Korea based on the will, efforts, and workmanship.
1979. 08 Jointly managed by Kukje Group
1976. 05 Listed stock in Korea stock exchange
1973. 05 Undertook by Wonpung Industry CO., LTD
1956. 06 Producecd the vehicle tire for
the first time in Korea after the Korean war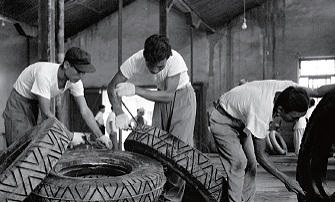 1952. 03 Changed the business name to
Heung-a Tire CO., LTD.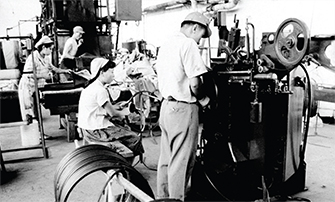 1942. 06 Established Heung-a Tire Industry