Positive balance for participation at the " The Tire Cologne"
Press conference with presentation of two new innovative pattern
From 29.5. to 01.06.2018, many trade visitors met at the new trade fair for tires and wheels at the NEXEN TIRE stand in Hall 6 to be informed about latest and future product developments.
At the press conference on the starting day, NEXEN TIRE presented the Ultra High Performance tire N'FERA Sport, a tire for sporty, ambitious drivers. The company explained that the tire from the N'FERA family will continue the successful series of the N'FERA SU1, a passenger tire which inspired dealer and customer due to its excellent driving characteristics. The N'FERA Sport for passenger cars is expected to be available in up to 20 dimensions at its market launch from 2019.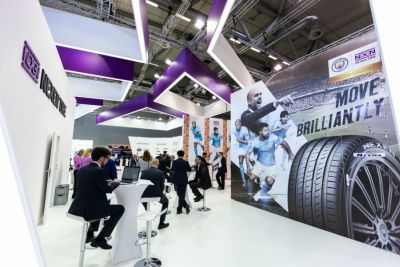 Another highlight was the presentation of the WINGUARD Sport 2 SUV UHP winter tire. Perfectly matched to the requirements of modern SUV vehicles and European road conditions, this tire offers high driving stability and braking performance on snow and ice. From summer, the WINGUARD Sport 2 SUV will be available in 27 SUV dimensions.

In the passenger car winter tire segment, NEXEN TIRE offers the brand-new WINGUARD Ice Plus for passenger cars, a pure Nordic winter tire with excellent driving characteristics on snow and ice. With the powerful off-road tire, RODIAN AT 4x4, NEXEN TIRE is aimed at off-road drivers who want full control even in difficult terrain.
The BREATHRE concept tire was also a topic of discussion among the trade visitors. This tire has been developed to help reduce environmental problems such as fine dust pollution. With a filter, it cleans the ambient air and returns it cleanly to the environment.
Even though this tire is not yet ready for series production, it shows the innovative power of NEXEN TIRE.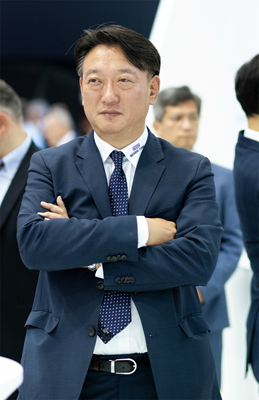 "We are very pleased that we were able to convince our partners and the professional audience with our presentations", NEXEN TIRE was pleased about the positive response. With the current expansion of our portfolio, we can now offer our partners an assortment that leaves almost nothing to be desired".
The trade visitors were enthusiastic about the innovative technologies of the new products and the visions of the Korean company.
"Our strategy of increasing our presence in the European market, including at trade fairs, is paying off for us," stresses John Bosco Kim, Chief of Marketing & Sales at NEXEN TIRE Europe s.r.o. "This enables us to increase our brand awareness and demonstrate the quality of our products. "The Tire Cologne" was an ideal platform for us."