2000~TODAY
THE 3RD,THE WILL OF NEW INNOVATION TRANSCENDING THE SUCCESS
'Nexen Tyre' that has practiced the new vision and mission set in 2000 has become a strong business
in a small country realizing the highest sale growth in the world tyre market by presenting the technical capacity
and products that drew the attention of the industry in the world.
2022 Foundation 80th anniversary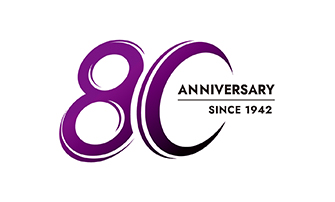 2021 .10 Started secondary expansion of Europe Plant
in Zatec, the Czech Republic
2021. 01 Announced a new brand identity slogan
"we got you"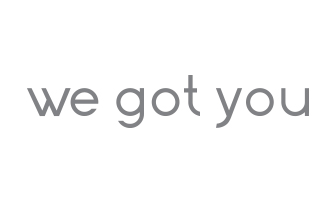 2019. 08 Started operations of Europe Plant
in Zatec, the Czech Republic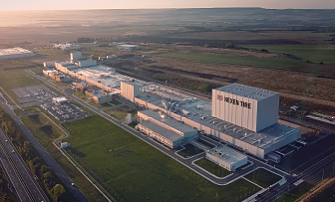 2019 Exceeded global sales of over USD 1.6 Billion
2019. 12 Awarded the tower of 1 billion dollar export
2019. 04 Established central research institute
in Magok, South Korea (THE NEXEN univerCITY)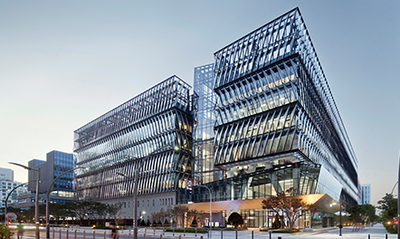 2019. 04 Started operations of Europe Plant
in Zatec, the Czech Republic
2018. 12 Awarded the tower of 900 million dollar export
2018. 12 Completed the construction of the U.S.A research facility and expanded reorganization (NATC)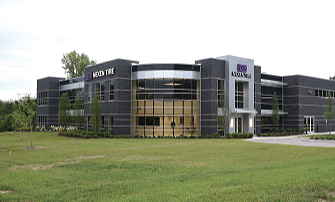 2018. 09
Completed the construction of the Europe research facility and expanded reorganization (NETC)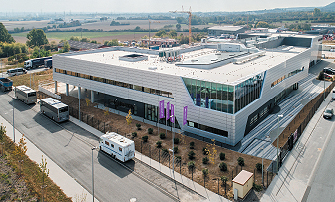 2017. 05 Construction Commencement Magok R&D Center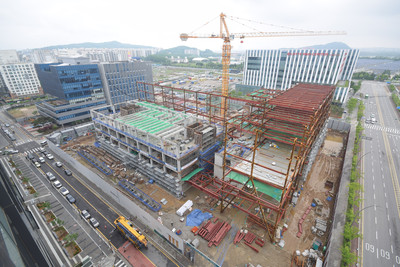 2016. 12 Awarded the tower of 800 million dollar export
2016. 11 Established a corporation in Japan (Japan Inc.)
2015. 10 Europe plant construction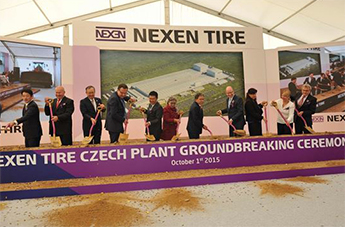 2014. 06 Signing ceremony for the Europe plant investment agreement
2013. 03 Started operations of 2nd factory from Changnyeong plant in South Korea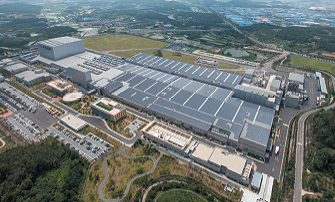 2012. 12 Awarded the tower of 700 million dollar export
2012. 03 Started operations of Changnyeong plant in South Korea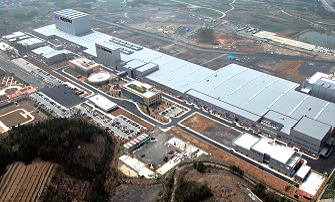 2012. 01 Established Shanghai NEXEN TYRE Sales.CO., LTD
2011. 12 Awarded a presidential citation for labormanagement corperation
2010. 11 Awarded the tower of 500 million dollar export
2010. 06 Ground breaking ceremony of the 2nd plant in
Changnyeong, Gyeongnam province
(Invested 1.2 tril. won)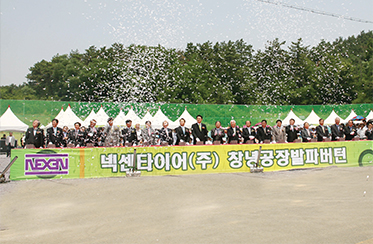 2008. 10 Developed UHP tyre of 15 series for the first time in the world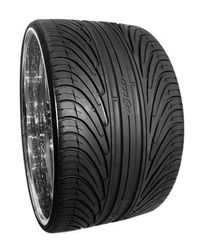 2008. 03 Established a corporation in Europe
(NEXEN TYRE Europe s.r.o.)
2008. 01 Started operations of Qingdao plant in China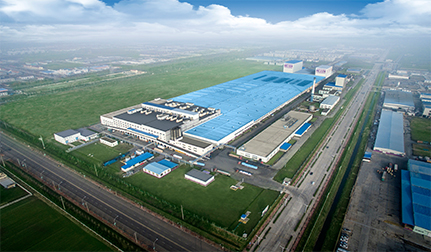 2007. 11 Awarded the tower of 400 million dollar export
2007. 10 Commercialized UHP Tyres of 20 series for the first time in the world
2006. 11 Awarded the tower of 300 million dollar export
2006. 05 Ground breaking ceremony in Qingdao, China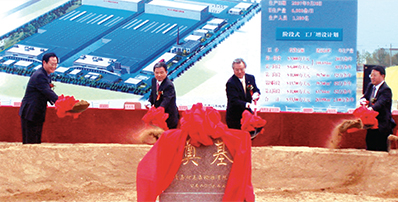 2006. 01 Established a corporation in China
(Qingdao NEXEN TYRE Corp. & Shanghai Branch)
2005. 11 Awarded the tower of 200 million dollar export
2005. 06 Established a corporation in the U.S.A.
(NEXEN TYRE America, Inc.)
2004. 07 Started operations of 2nd factory from Yangsan Plant in South Korea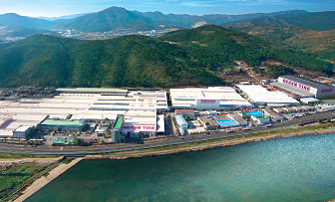 2003. 07 Restructure bias business – Started investment focusing on high-profit products (UHPT&SUV)
2002. 11 Awarded the president's award for an excellent business of the disabled employment
2002. 06 Awarded the prize of transparent accounting
2002. 02 Undertook the share of Korea new network (22%) Acquired ISO 14001
2001. 03 Awarded the prize of model taxpayer
2000. 10 Acquired QS 9000
2000. 08 Joined KOSPI 200
2000. 07 Selected as an excellent business of new labor and management culture
2000. 02 Changed the business name to NEXEN TYRE,
Held the ceremony of NEXEN CI proclamation