-
NEXEN TIRE
showcases a video that re-establishes itself as a smart premium brand, communicating to global customers its core characteristics – trendy, caring and innovative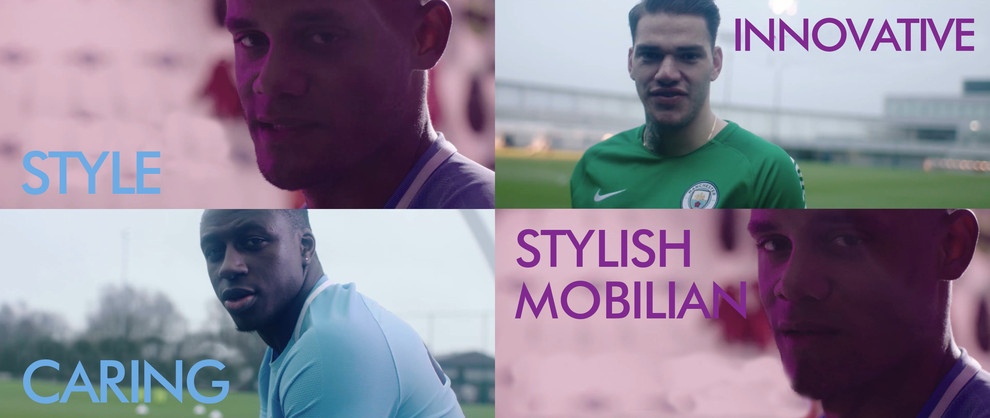 NEXEN TIRE, a leading global tire manufacturer, released a new promotional video introducing its new brand identity as a smart premium brand, featuring players from its longtime partner Manchester City Football Club (Manchester City) to help communicate its message to global audiences.
Featured in the video are three prominent players of Manchester City, Vincent Kompany, Ederson Moraes and Benjamin Mendy, who are represented as 'Stylish Mobilians.' Stylish Mobilian is a personified version of NEXEN TIRE's brand identity, used to illustrate a person who is active and passionate about one's work, puts creative ideas into practice, and seeks adventure and positive changes.
The Stylish Mobilians in the video communicate, in their own way, the core pillars of the NEXEN TIRE's brand essence: trendy, caring and innovation. In alignment with its impressive growth and global expansion, NEXEN TIRE seeks to deliver to its customers the value that is beyond expectation, providing stylish choices, sincere care and continuous innovation.
"NEXEN TIRE is a brand that leads the trend through innovative technology and customer-oriented philosophy," said XXX, XXX at NEXEN TIRE. "Our new brand personality, Stylish Mobilian, embodies the essence of our spirit. We are also excited to collaborate with Manchester City, our longtime partner, to communicate our message to global audiences around the world."
The concept of the new video is "We Are the Purple," highlighting NEXEN TIRE's corporate color. The video is released before the Purple Summit 2018, the company's annual, integrated global marketing campaign designed to reinforce cooperation with its business partners and expand marketing activities.