- Winguard Sport 2, a premium winter tire with unique design was recognized at the iF Design Award 2018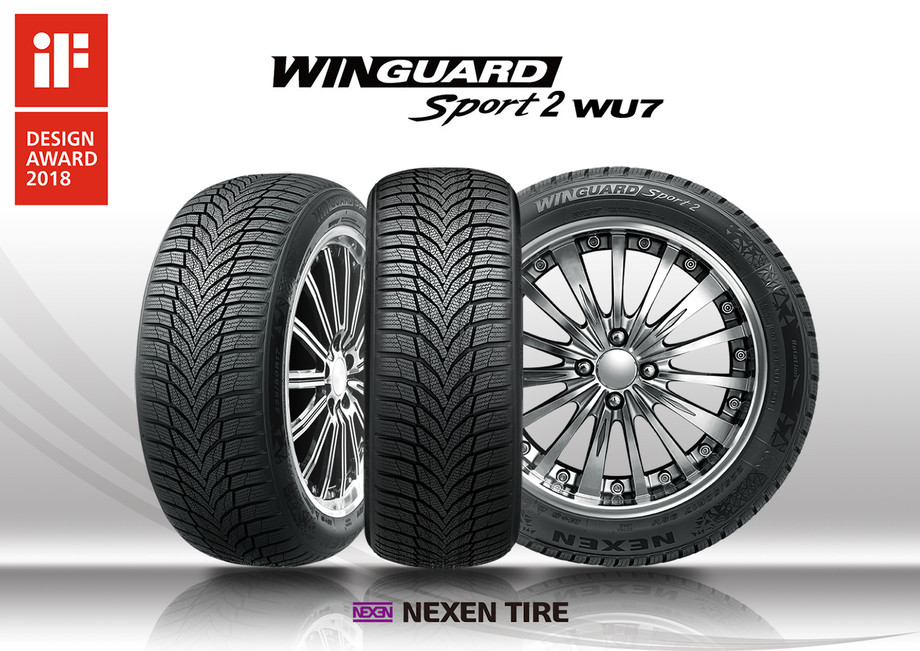 NEXEN TIRE, a leading global tire manufacturer, announced that its 'Winguard Sport 2' tire received an award at the prestigious German design award, 'iF Design Award 2018.'
Hosted by the iF International Forum Design, the iF Design Award is one of the most prestigious and largest design competition in the world. The iF Design Award boasts in its international authority and tradition of 60 years. It is regarded as one of the top three design awards along with the Red Dot Design Award and IDEA Design Award.
Launched in 2017, Winguard Sport 2 is a winter tire that has realized the optimal driving experience in the snow with a winter reindeer as its motif. It has increased its side force generation on snow and wet surfaces with shoulder block groove, in addition to its new pitch arrangement, which reinforced its performance on snow and ice. The product has been evaluated as a premium winter tire for its excellent grip and stable performance in the snow with its unique 3D winter kerf and zigzag groove design.
"NEXEN TIRE's global award-winning products has proven not only its excellence in performance and quality but its competitiveness in design" said Kyung Woo Cheon, Executive Vice President of R&D at NEXEN TIRE. "NEXEN TIRE will continue to improve its product competitiveness in the global market through continuous investment in R&D."
6,400 designs from 54 countries had competed in the recent iF Design Awards 2018.