- NEXEN TIRE strikes official partnership with premium Australian football club to increase its footprint in the Oceania region
- The company plans to expand its brand exposure through numerous marketing activities utilizing its partnership rights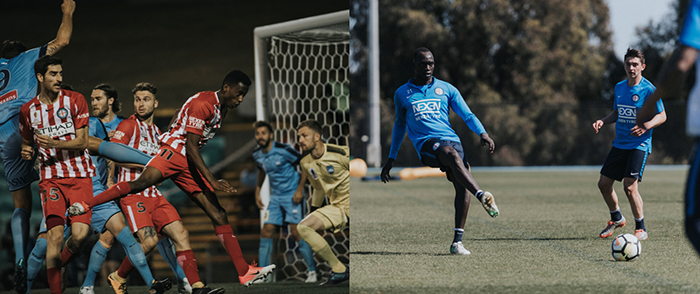 NEXEN TIRE has announced a three-year partnership with Melbourne City FC in Australia's A-League, commencing with the 2017/18 season.
Through this partnership, NEXEN TIRE's logo will appear on Melbourne City FC's away kit sleeve and on the front of its travel kit, in addition to the club's training kit, which has featured the NEXEN TIRE logo since last April.
Melbourne City FC is the second club in the City Football Group to partner with NEXEN TIRE, after its sister club Manchester City FC of the English Premier League announced a partnership extension back in March. As the Official Sleeve Partner of Manchester City FC, NEXEN TIRE has extended its partnership platform with the Group by also partnering with Melbourne City FC to increase its brand awareness within the Australian market.
NEXEN TIRE plans to take a step closer to Australian fans and consumers through its partnership with the popular domestic team.
As the Official Partner of Melbourne City FC, NEXEN TIRE plans to execute a variety of marketing activities using the Club crest, logo and players' image rights. In addition, football fans from Oceania and around the world will be able to see the NEXEN TIRE logo appear on the LED perimeter boards and jumbo screens within AAMI Park, the home of Melbourne City FC.
NEXEN TIRE's partnership with Melbourne City FC is representative of the company's plans to further expand its business in the Oceania region, as well as accelerate the company's presence in the global market by increasing its brand exposure. NEXEN TIRE's Sydney office will also leverage this partnership with Melbourne City FC to boost its local sales and marketing activities.