NEXEN TIRE maintains Official Major Partnership with Formula DRIFT, as well as sponsorship for two drivers Fredric Aasbo and Ken Gushi, for the 2017 race season

Once again, the company is expected to highlight its performance-driven technology and increase brand awareness in the United States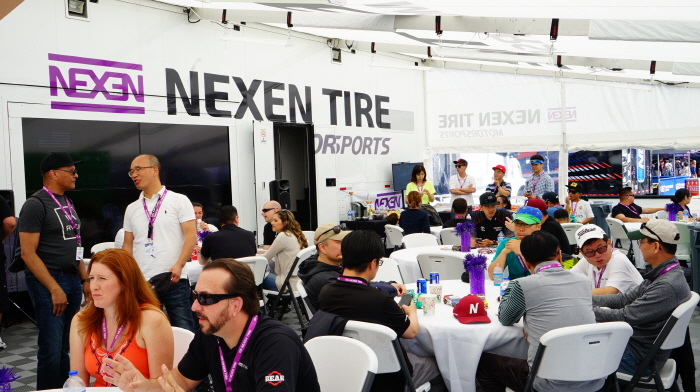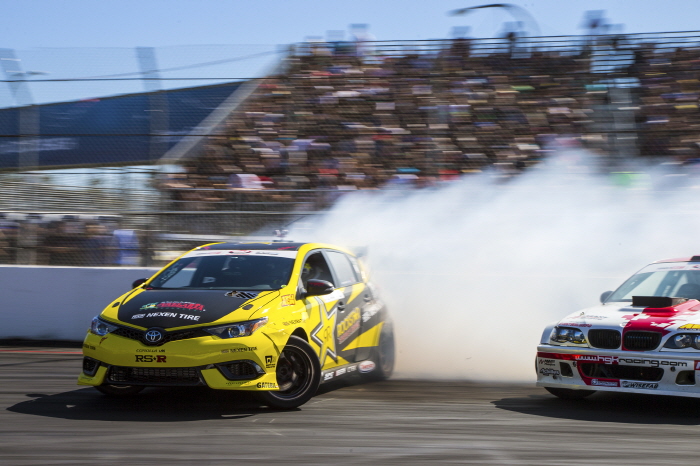 NEXEN TIRE, a leading global tire manufacturer, is continuing its second-year Official Major Partnership with Formula DRIFT, the premier United States drifting series, for the 2017 race season that will be held until October.
NEXEN TIRE has been an Official Major Partner of Formula DRIFT since its partnership agreement on March 18 of last year. The company continues to sponsor two drivers from Scion Racing (SR) by Toyota: Fredric Aasbo, the 2015 Formula DRIFT World Champion and 2016 Formula DRIFT runner-up, and Ken Gushi, the second runner-up of 2016 Formula DRIFT.
Asabo and Gushi will race on N'FERA SUR4, NEXEN TIRE's ultra-high performance street and racing tire, with superior performance in high-speed driving stability and cornering, grip, and anti-abrasion. Available in 20 different sizes, the quality and performance of N'FERA SUR4 have been proven throughout numerous international design competitions.
"As a proud Official Major Partner, we are excited to see the launch of a new season of Formula DRIFT, which will provide us the opportunity to demonstrate the superiority of our performance-driven technology," said NEXEN TIRE. "Last year's phenomenal achievements of our sponsored drivers have already proven the quality and performance of N'FERA SUR4. We anticipate that this year's results will serve to reinforce such status."
The new season of Formula DRIFT has already kicked off with its first round of race on Long Beach, California, on March 31 - April 1, and will continue until October 2017. NEXEN TIRE advertisements will be placed prominently on track signage and the Formula DRIFT Live Stream, along with commercials on both the Formula DRIFT website and all Formula DRIFT broadcasts on CBS Sports, reaching approximately 10 million households across the United States.
Recently, NEXEN TIRE has been strengthening its global presence with a focus on various sports marketing activities. The company has signed multi-year renewal of it strategic partnership with Manchester City Football Club in March 2017. In addition, the company is currently supporting four segments in the Winter Sports as well as operating numerous online social media channels.