Nexen Tire Expands Original Equipment Portfolio in Europe with 2020 Volkswagen Golf
Ÿ N'blue S and WINGUARD Sport 2 fitted on Volkswagen Golf 8th generation
Ÿ N'blue S offers optimal fuel-efficiency and less noise; WINGUARD Sport 2 provides optimal handling and braking performances
in diverse road conditions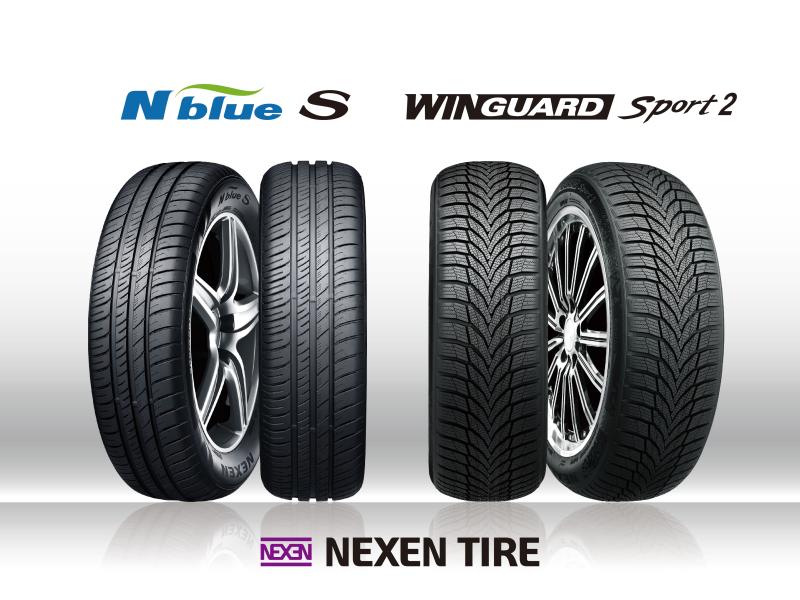 (SEOUL, South Korea, July XX, 2020) – Global tire manufacturer Nexen Tire announced today that it is supplying tires N'blue S and
WINGUARD Sport 2 for original equipment (OE) fitment to the next generation of Volkswagen Golf.
Golf is the best-selling hatchback of Volkswagen and has globally sold over 35 million units since its first launch in 1974. Golf is
regarded as the textbook example of a compact family car for its practicality and driving performance, and thus has been recognized
as an influential leader in the global hatchback market.
Volkswagen Golf is widely accepted as an international steady seller and the global best seller in the market. Its latest model to be
equipped with tires from Nexen Tire is the 8th generation, which underwent a full redesign from the previous generation.
N'blue S has been designed for eco-friendly and high-performance vehicles, delivering minimized rolling resistance. Especially,
the tire provides excellent drainage and braking performance with simpler tread pattern design. As the first tire product that adopted
the company's Sidewall Aero Dynamic technology, N'blue S assures better mileage and reduced pass-by noise.
WINGUARD Sport 2 is a winter tire developed to provide stable driving experience even on icy and snowy surfaces. The tire offers steady
high-performance of handling and braking capabilities on wet and dry road conditions alike. It is a premium alpine tire that has been
optimally designed for winter driving of high-end sedans and sports cars.
N'blue S is fitted in size 205/55R16 91V, and WINGUARD Sport 2 in two sizes: 195/65R15 91H and 205/55R16 91H.
Nexen Tire has been supplying OE tires to multiple Volkswagen automobiles including Jetta, Polo, and T-Roc. The company
is growing its OE portfolio in Europe by adding Volkswagen Golf to its list.
Recently, Nexen Tire is strengthening its competitiveness in Europe by expanding presence in the continent. The company had
finished expansion of its Europe Sales and R&D centers in Germany last year and held a grand opening ceremony of its Europe Plant
located in Zatec, the Czech Republic in August last year.
Nexen Tire will further expand OE supplies through improvements in technology and quality assurance, and also by extending access
to premium auto manufacturers based on its presence in Europe.
###
About Nexen Tire
Nexen Tire, established in 1942, is a global tire manufacturer headquartered in South Korea. Nexen Tire, one of the world's fastest growing tire
manufacturers, currently interacts with approximately 150 countries around the world and owns four manufacturing plants –
two in Korea (Yangsan and Changnyeong) and one in Qingdao, China. Another plant in Žatec, the Czech Republic has also begun operation in 2019.
Nexen Tire produces tires for passenger cars, SUVs, and light trucks with advanced technology and excellence in design. The company also focuses
on producing UHP tires, which are based on advanced technologies. Nexen Tire supplies OE tires to global car makers in various countries around
the world. In 2014, the company achieved a grand slam of the world's top 4 design awards for the first time amongst the various tire makers in the world.
For more information, please visithttps://www.nexentire.com/international/