- As the Official Sleeve Partner, Nexen Tire's logo will appear on the sleeve of the Manchester City playing shirt for all English Premier League games from the start of the 2017-18 season
- The company also continued partnerships with other European sports teams, including football clubs S.S.C. Napoli and Eintracht Frankfurt, and ice hockey team BK Mlada Boleslav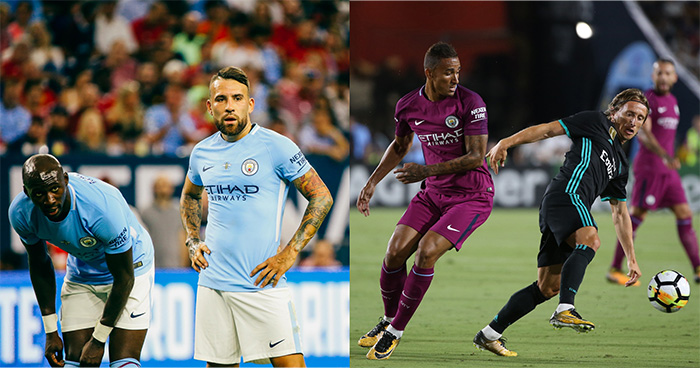 Nexen Tire, a leading global tire manufacturer, announced that it will continue its sports marketing initiatives in the European market. The company will be strengthening its brand presence through the extended partnerships with Europe's three most prestigious football leagues, which include football clubs such as Manchester City Football Club (Manchester City), Eintracht Frankfurt, and S.S.C Napoli.
Nexen Tire extended its multi-year partnership with Manchester City in March and became the first ever Official Sleeve Partner in the English Premier League (EPL). Nexen Tire logo will appear on the sleeve of the Manchester City playing shirt for three consecutive EPL seasons starting from 2017-18 season. Establishing strong marketing platforms through this partnership, Nexen Tire will execute various marketing initiatives including fan engagement activations and media advertisements to expand its global presence and to engage more with fans and customers.
Nexen Tire also continues its sports marketing initiatives for football clubs in Germany and Italy. As the official sponsor of Eintracht Frankfurt of the German football league Bundesliga, the company will resume its LED screen advertisements and various on-site activation programs at the home grounds of Eintracht Frankfurt. The perimeter LED advertisements will also restart in Italy, as Nexen Tire will continue to run the advertisements during the home matches of S.S.C. Napoli of the Italian football league, Serie A.
In addition to football clubs, Nexen Tire also continued its official sponsorship with BK Mlada Boleslav, the premier ice hockey team of the Czech Republic, where the company is building a new manufacturing plant due to commence in 2018. With the start of the team's new season in September, Nexen Tire will be featured on the helmets and uniforms of the players, in addition to the stands, rink boards and the benches of the home arena.
"We look forward to achieving increased brand exposure with the start of the new sports seasons in Europe," said Nexen Tire. "Nexen Tire's diverse portfolio of sports marketing activities and partnership is our effort to further engage and communicate with customers, which we will continue to strengthen our presence in the European market."