● NEXEN TRIE enters into a strategic partnership with Pirelli Latam Participacoes LTDA to increase its presence within Latin America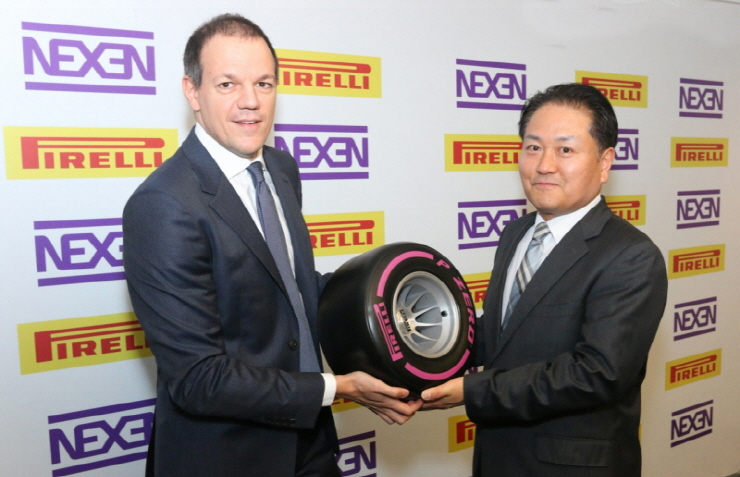 NEXEN TIRE join hands with Pirelli Latam Participacoes LTDA in Brazil in an effort to raise its business impact and awareness in major market in Latin America.
The two companies signed a strategic alliance agreement on the sale of NEXEN TIRE products in the Brazilian market, including the products for passenger car, SUV and van. Under the agreement, Pirelli will exclusively provide the products of Nexen Tire to Brazilian customers.
"The strategic alliance with Pirelli Latam Participacoes LTDA plays a significant role in the sense of NEXEN TIRE promoting its qualitative products in Brazilian market. With such great momentum, NEXEN TIRE will continue to promote its technology driven products worldwide while promoting various marketing activities," said NEXEN TIRE.
NEXEN TIRE supply its products to more than 130 countries around the world and owns four research facilities in the United States, Korea, China, and Europe. Nexen Tire currently owns three manufacturing plants – two in Korea (Yangsan and Changnyeong) and one in Qingdao, China. Another plant in Zatec, Czech Republic will be operational in 2018.
In addition to strengthening competitiveness in product, NEXEN TIRE is also implementing various sports marketing activities to strengthen brand awareness as well as showcasing performance-driven technology worldwide. Recently, NEXEN TIRE has become an official sponsor of four international winter sports competitions including Ski Jumping World Cups and snowboard/ski Big Air World Cup. In 2015, Nexen Tire signed an official partnership with Manchester City Football Club (MCFC).