- 'The Infinity Wall', located in NEXEN TIRE's Central Research Institute in Korea, wins in the Interior Architecture category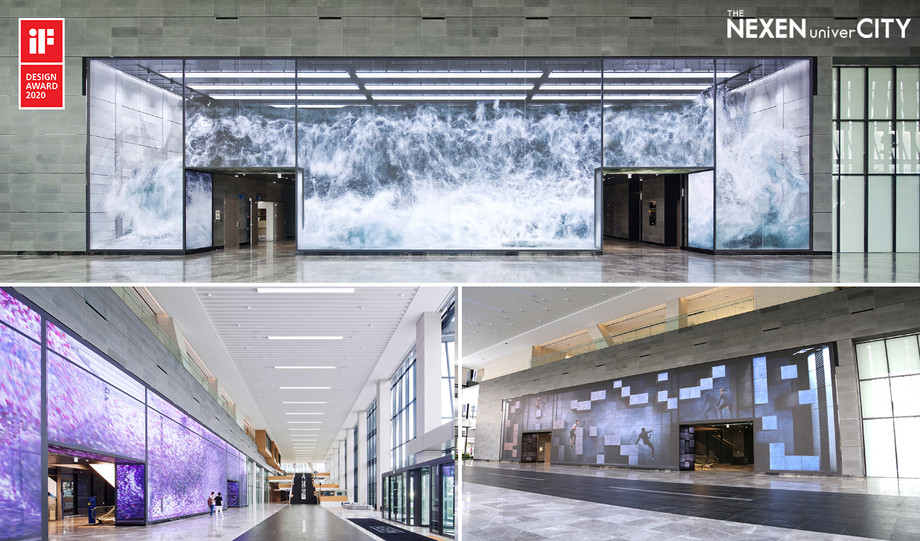 NEXEN TIRE, a leading global tire manufacturer, announced that its brilliant media wall at the company's R&D hub in Seoul has been awarded in the Interior Architecture category at the world-renowned iF Design Award 2020.
Founded in 1953, Germany's iF Design Award is one of the top three international design awards alongside the IDEA Design Award and Red Dot Design Award. The prestigious design award evaluates design entries for seven categories including Product, Packaging, Communication and Interior Architecture. The iF Design Award 2020 received total 7,298 entries from 56 countries for competition.
'The Infinity Wall' is a 30mX7m media wall installed at the lobby of NEXEN TIRE's Central Research Institute, 'THE NEXEN univerCITY', opened in April last year. The dazzling LED communicates to its audiences on NEXEN TIRE's infinite potential and provides a window into the company's business philosophy and core values – all expressed through various mesmerizing videos and displays.
Levels 1 to 3 of The NEXEN univerCITY is open to civilians and is being utilized as a communal space where NEXEN TIRE employees and local residents can come together and interact. The flatscreen LED display-turned-media art space offers delight for the visitors' senses.
Furthermore, NEXEN TIRE's media wall has also been recognized at &Award, one of Korea's most prestigious digital media awards. The Infinity Wall received the highest honor, the ICT Minister's Prize and a Grand Prix in the Digital Media & Services category.