- 'N'FERA AU7', a premium tire with improved anti-wear and braking capacities, wins an iF Design Award 2019
- Incorporated the brand's symbol number 'seven' in its design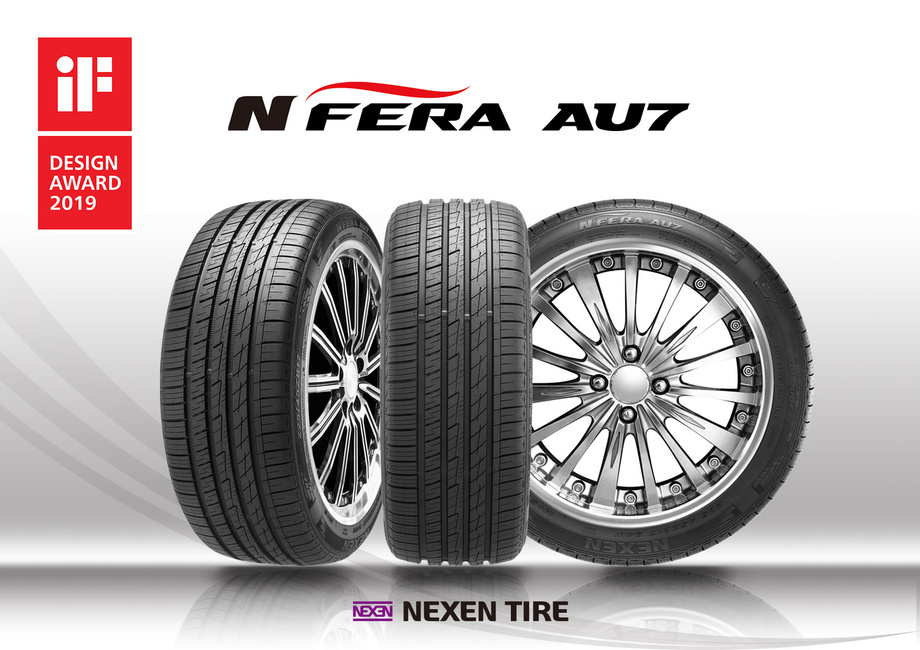 NEXEN TIRE, a leading global tire manufacturer announced that its 'N'Fera AU7' tire received an award in the product category at the internationally renowned German design award, iF Design Award 2019.
Founded in 1953, the iF Design Award is regarded as one of the world's top three design awards along with the U.S. IDEA Design Award and Germany's Red Dot Design Award. The prestigious design award evaluates entries from seven categories like product, packaging, communication and architecture. All award-winning designs are displayed at the iF Design exhibition in Hamburg, Germany and can also be found online on the iF World Design Guide website and iF design mobile application.
The 'N'Fera AU7' is a premium ultra-high performance (UHP) tire that is developed for high-end sedans, with significantly improved anti-wear capabilities and braking performance on wet surfaces. The tire offers a premium ride experience by applying strengthened design standards for noise and vibration. In addition, the symbolic design of the tire that is conceptualized around the shape of the number seven, garnered positive reviews.
"NEXEN TIRE's global award-winning products has proven its excellence in performance and quality together with its competitiveness in design" said Kyung Woo Cheon, Executive Vice President of R&D at NEXEN TIRE. "We will continue our efforts in R&D to enhance product performance, adding more value to our products with innovative designs."
Meanwhile, approximately 6,400 designs from 50 countries competed in this year's iF Design Awards 2019.