- N'blue 4 Season wins All-Season Tire Test conducted by prestigious German automobile club ADAC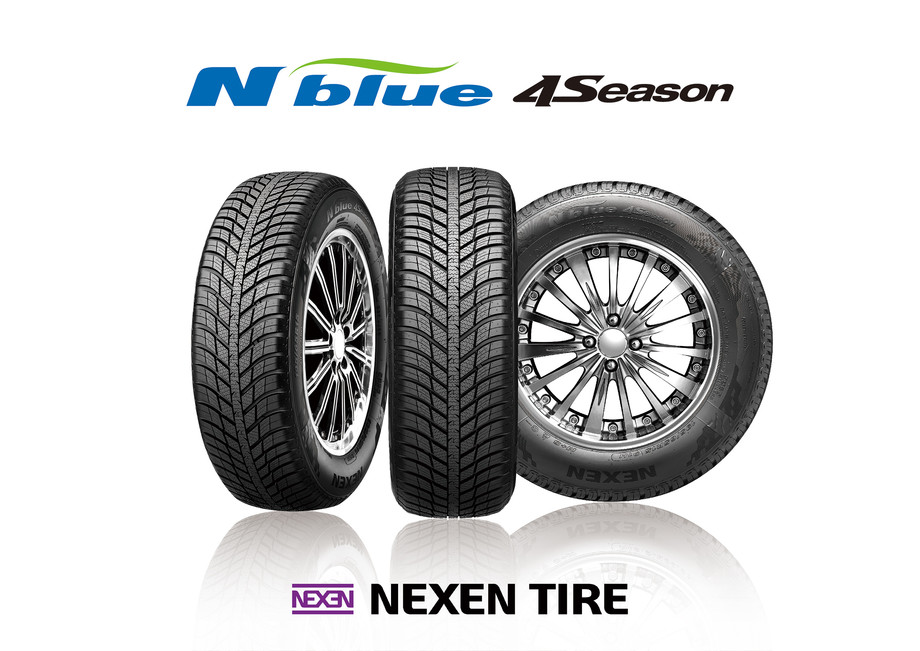 NEXEN TIRE, a leading global tire manufacturer, announced that its all-season tire, N'blue 4 Season (175/65R14T), ranked first in an All-Season tire test conducted by ADAC, one of Europe's largest automobile clubs.
Amidst the growing demand for all-season tires, NEXEN TIRE's N'blue 4 Season has proven its superiority, with the best outcome among 11 of the tires put forward by various tire makers. The N'blue 4 Season demonstrated strength in performance on wet and icy surfaces as well as fuel efficiency. The tire topped all other competitors in its performance on icy surfaces, demonstrating exceptional results in cornering. N'blue 4 Season also showed outstanding results in wet braking.
"Considering the increasing importance of the all-season tires market, we are extremely proud of the results of ADAC tire test, as it validates NEXEN TIRE's efforts to deliver high-performing tires," said Travis Kang, CEO of NEXEN TIRE. "Our tires have been recognized in the European market for their excellence, and we will continue to further strengthen our product competitiveness in the region and around the world."
ADAC tested 11 current all-season tires in the 175/65R14T dimension, putting subject tires through a variety of performance tests on wet, dry and snowy surfaces, in addition to detailed evaluations on a variety of factors such as wear, noise and fuel consumption. N'blue 4 Season achieved a 'Satisfactory' rating in this particularly thorough evaluation, where tires were not only measured in comparison to each other but also against specialized summer and winter tires.
NEXEN TIRE currently provides world-class Original Equipment tires to a number of leading global car manufacturers, including Porsche, FCA, Volkswagen, GM and Hyundai Kia Motors.